BMI Is Hiring — Customer Service Associate (Nashville)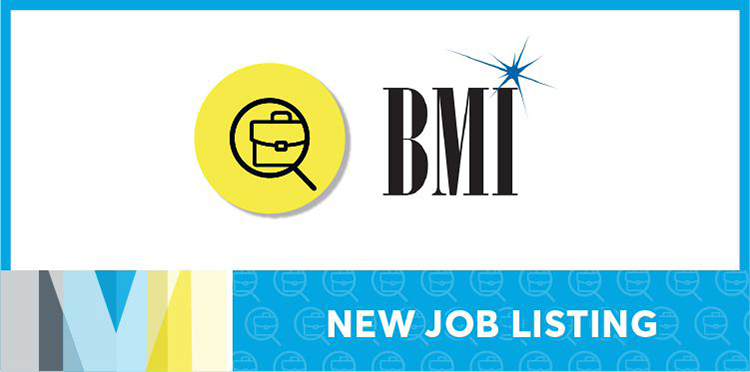 BMI is searching for a Customer Service Associate that will be responsible for performing various administrative tasks, resolving counterclaims, administering departmental mailboxes and fulfilling various ad hoc requests in order to achieve departmental goals and provide excellent customer service to internal and external customers.

LOCATION: Nashville, TN office. Effective November 1, this position will report to the office (2) days per week and work remotely for (3) days a week for the remainder of 2021. Effective January 1, this position will report to the TN office Monday-Thursday and work remotely on Fridays until further notice.


FUNCTIONS OF THE JOB
Receive and handle a high volume of affiliate inquiries via email, occasionally via phone. Manage and update database records, and does research as required to troubleshoot customer problems related to Online Services.
Analyze, interpret and process documentation and forms.
Receive, research and respond to various inquiries via email, postal mail and telephone.
Effectively communicate BMI's policies and procedures to internal and external customers as it relates to administration, account maintenance and copyright counterclaims/discrepancies.
Review and manage writer and publisher affiliate catalogs to ensure the accurate distribution of royalties.
Resolve copyright counterclaims and discrepancies.
Research and prepare royalty adjustment requests as necessary.
Work closely with the team to achieve department mission and vision.
Work on special projects as needed.
Other duties as assigned.
Regular attendance.
Supports our BMI Core Values and cultivates a culture of diversity and inclusion.

POSITION QUALIFICATION REQUIREMENTS
Bachelor's Degree or equivalent preferred.
Minimum one (1) year experience in the music industry preferred; or equivalent combination of education and experience. Possess a working knowledge of the music industry and music publishing. Experience working with and maintaining database systems, reports, word processors and spreadsheets.
Strong analytical skills and attention to detail.
Ability to interact professionally, both written and verbally, with a diverse population of internal and external customers.
Proficiency in Microsoft Office.
Independent thinker who is self-motivated and able to work on multiple tasks simultaneously.
Effectively use research skills to solve problems.
Ability to prioritize multiple assignments to meet deadlines.
Strong typing and proofreading skills.
For the health and safety of our staff, BMI requires that all team members who are expected to work in BMI offices or interact with the public on BMI's behalf, be fully vaccinated against COVID-19, unless a reasonable accommodation is requested and pre-approved.
BROADCAST MUSIC, INC. IS AN EQUAL OPPORTUNITY EMPLOYER: All applicants will receive equal opportunity for employment without regard to race, creed, color, sex, age, national origin, marital status, veteran status or disability.
Click here to apply.