Billboard Announces 2020 Women in Music List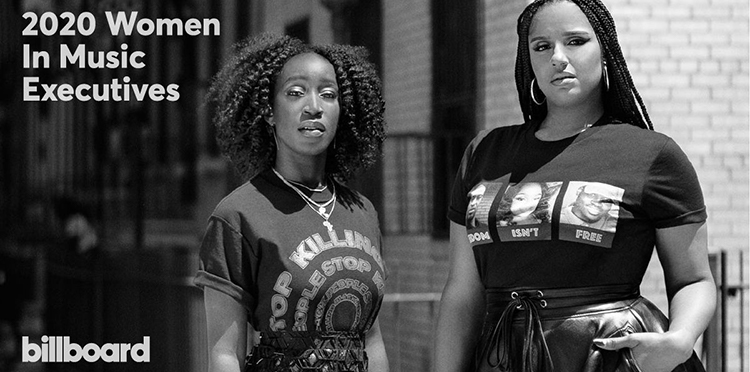 Billboard has unveiled its annual Women in Music list for 2020, highlighting more than 200 executives and activists making a difference in our industry. Congratulations to all the women featured on this year's list, with special recognition for current Music Biz Board Chair Lauren Wirtzer-Seawood of UnitedMasters, current Board member Molly Neuman of Songtrust, current Music Biz Advisory Board member Theda Sandiford of Def Jam, and past Board member Amy Dietz of Ingrooves. We'd also like to recognize those who have graced the Music Biz stage in the past to share their invaluable perspectives on our industry and world at large, including:
2020 Music Biz Virtual Event Speakers:
Marcie Allen of MAC Presents, Tatum Allsep of the Music Health Alliance, Towalame Austin of Sony Music Group, Michele Ballantyne of the RIAA, Binta Brown of Omalilly Projects and the Black Music Action Coalition (BMAC), Marian Dicus of Spotify, Elicia Felix-Hughey of Sony/ATV Music Publishing, Dayna Frank of the National Independent Venue Association (NIVA), Leslie Fram of CMT, Deborah Mannis-Gardner of DMG Clearances, Inc., Gina Miller of Entertainment One Nashville, Erika Montes of SoundCloud, Ty Stiklorius of Friends At Work, Sarah Trahern of CMA, and Caron Veazey of BMAC
NY:LON Connect 2021 speakers:
Oana Ruxandra of Warner Music Group and Wendy Ong of TaP Music
Past NY:LON Connect speakers:
Golnar Khosrowshahi of Reservoir Media, Mary Megan Peer of Peermusic, Kelli Turner of SESAC, and Colleen Theis of The Orchard
Past Music Biz Conference speakers & award winners:
Alisa Coleman of the Mechanical Licensing Collective (MLC) & ABKCO Music & Records, Inc., Amber Grimes of Capitol Records, Ethiopia Habtemariam of Motown Records & Capitol Music Group, Sylvia Rhone of Epic Records, Jacqueline Saturn of Caroline, Lou Taylor of Tri Star Sports & Entertainment
Click here to read the full list.