[WEEKLY SALES] Big week for Rap on album & singles charts: Comment from Music Biz President James Donio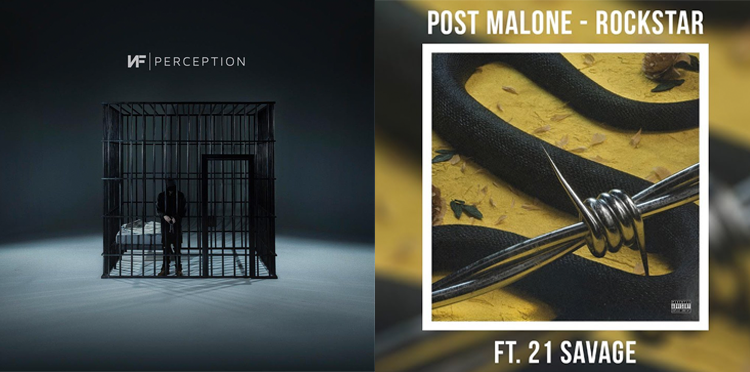 James Donio, President of the Music Business Association (Music Biz), commented on this week's sales numbers issued by Nielsen (published by Billboard — albums; singles) and BuzzAngle Music (published by HITS Daily Double).
"It was a big week for Rap music, with NF moving over 53,000 album equivalent units of Perception to top the Nielsen and BuzzAngle Music charts. It was enough to hold off Tom Petty and the Heartbreakers' Greatest Hits, which spent a second week at #2 following the Rock legend's death on October 2. 'SoundCloud Rap' sensation Lil Pump also performed well, taking #3 with his self-titled album, and Rock star Marilyn Manson opened at #8 on the Billboard 200 and #9 on the BuzzAngle Music chart with his new record, Heaven Upside Down.
"Meanwhile, on the Billboard Hot 100, Post Malone's 'Rockstar' featuring 21 Savage finally reached the #1 slot after three weeks in the runner-up position, making chart history in the process. It's the fifth Rap chart-topper of 2017, tying 2006 for the most of any year. It's also the first #1 single for both Post Malone and 21 Savage, and we look forward to seeing whether they can repeat the feat as their careers continue to develop. Rock group Portugal. The Man also achieved a personal best this week, reaching the Top 5 for the first time with 'Feel It Still,' which was bolstered by strong radio play (it topped the Radio Songs chart) to #5. Sam Smith's performance on Saturday Night Live also proved to be a boon for 'Too Good at Goodbyes,' which jumped back into the Top 10 at #7.
"Next week, we'll be watching to see whether Pop veteran P!nk can top the charts with Beautiful Trauma or whether new albums from Beck, the Wu-Tang Clan, Robert Plant, St. Vincent, or Courtney Barnett & Kurt Vile will win the day."