Big Machine President/CEO Scott Borchetta to Receive 2015 Presidential Award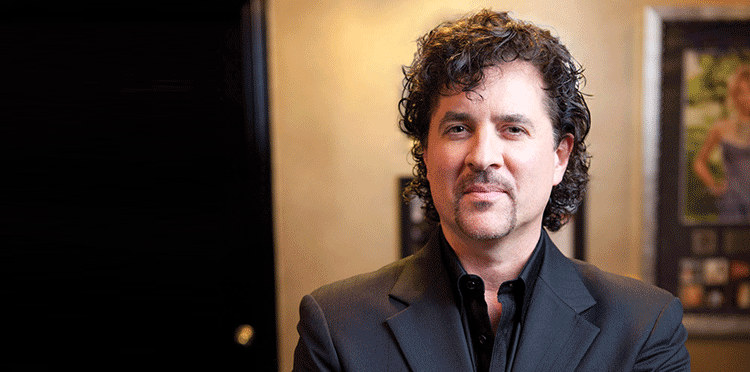 January 7, 2015 – Big Machine Label Group President and CEO Scott Borchetta will receive the Music Business Association's (Music Biz) prestigious Presidential Award for Outstanding Executive Achievement during the Music Biz 2015 Awards Luncheon on May 14 at the Sheraton Nashville Downtown Hotel in Nashville.
Borchetta will join the ranks of past honorees who have been recognized for their outstanding vision, leadership, and commitment, including Sylvia Rhone, Ted Cohen, the Recording Industry Association of America (RIAA), John Marmaduke, Jim Urie, Bob Higgins, Eric Paulson, the Country Music Association (CMA), The Recording Academy, Don Cornelius, Clive Davis, Paul Smith, Casey Kasem, Henry Droz, Russ Solomon, Dick Clark, Akio Morita, Walter Yetnikoff, and Ahmet and Nesuhi Ertegun.
"Throughout his years in the music business, Scott has demonstrated a keen ear for talent that has led to more than 30 million albums sold by Big Machine artists, not to mention #1 Country and Pop radio smashes (165 in all) in every year over the course of his career," said James Donio, President of Music Biz. "His drive for innovation has also led to Big Machine's ground-breaking deal with terrestrial radio for performance royalty rights. We're thrilled to present him with this Award and look forward to many more years of success for Big Machine."
In 2005, Borchetta created Big Machine Records and signed Taylor Swift as his first artist, helping her make history by becoming the first artist to notch three consecutive million-plus-selling debuts for her albums Speak Now, Red, and 1989.
He has since expanded Big Machine Records into the Big Machine Label Group, which also includes The Valory Music Co. as well as Republic Nashville, Dot Records, and NASH Icon. Under this umbrella, Borchetta has cultivated one of the strongest artist rosters in Country music, including Tim McGraw, Florida Georgia Line, The Band Perry, and Rascal Flatts.
Big Machine artists have earned numerous Grammy Awards, including Album of the Year and Best Country Album; American Music Awards, including Artist of the Year, Favorite Country Album, and Single of the Year; and CMA and ACM Awards, including Entertainer of the Year, Album of the Year, New Artist of the Year, Song of the Year, and Single of the Year.
Borchetta himself has been honored by the CMA and T.J. Martell Foundation, is routinely featured on Billboard's Power 100 list, was named one of Fast Company's Most Creative People in Business, and is taking on the role of the contestants' in-house mentor for mega-popular TV singing competition show American Idol this season. He has been profiled in major publications such as the Financial Times, Forbes, Variety, The Hollywood Reporter, The Wall Street Journal, The New York Times, and Rolling Stone and has appeared on 60 Minutes, CNBC, and NPR.
Prior to founding Big Machine Label Group Borchetta served as a top executive at MCA Records and DreamWorks Records, where he helped develop the careers of George Strait, Reba McEntire, Vince Gill, Trisha Yearwood, and Toby Keith.
In addition to his career in music, Borchetta is a noted auto racing enthusiast and former driver who has won three consecutive NASCAR Super Truck Series championships at Nashville's Fairgrounds Speedway. In 2011, Borchetta and Big Machine sponsored professional racer Dan Wheldon in the Indianapolis 500, which he won at the last second in a dramatic finish.
Music Biz 2015, which will be held in Nashville for the first time in Association history on May 12-14, is the music industry's premier event, giving the commerce and content sectors a place to meet with trading partners, network with new companies, and learn about new trends and products impacting the music business. Registration is available now, with early bird discounts available until March 8. For more information or to sign up for the conference, visit Music Biz 2015.