Best-Selling Albums Are Spending Less Time On Top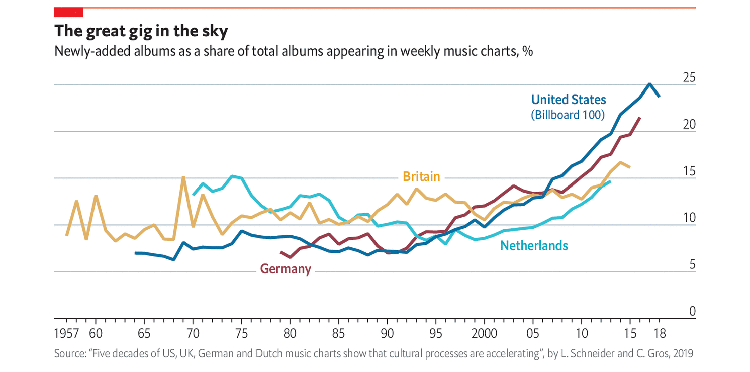 It sold more than 45 million copies, provided bedroom poster art to countless youngsters and propelled Pink Floyd, then a relatively obscure English rock band, to international stardom. The Dark Side of the Moon has earned countless accolades since its release in 1973. Among its most extraordinary achievements is the time it spent on Billboard's 200 album chart: 943 weeks, the equivalent of 18 years.
Such feats are becoming ever less common, according to a recent paper by Lukas Schneider and Claudius Gros of the Goethe University in Frankfurt. The study, which analyses music charts in America, Britain, Germany and the Netherlands going back to 1979, finds that today's pop stars have to jostle with more of their fellow artists to gain the top spot. Whereas three decades ago any given year might produce about a dozen number-one albums, these days there are around 40.
Click here to read more.