As The Audio Landscape Evolves, Broadcast Radio Remains King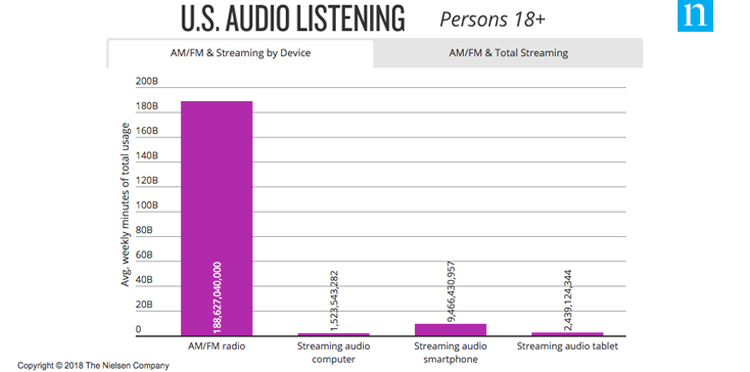 According to Nielsen's second-quarter 2017 Comparable Metrics Report, radio remains the top way to reach consumers across all media platforms. Each year, there are more and more ways to listen to information and entertainment in America. Radio, on-demand streaming, podcasts, digital radio services, satellite radio…the list continues to grow. Furthermore, there is little doubt that we are in a golden age of media overall, as content is available everywhere and across all devices.
Click here to read more.