Artists Direct and Streaming The Big Winners In 2018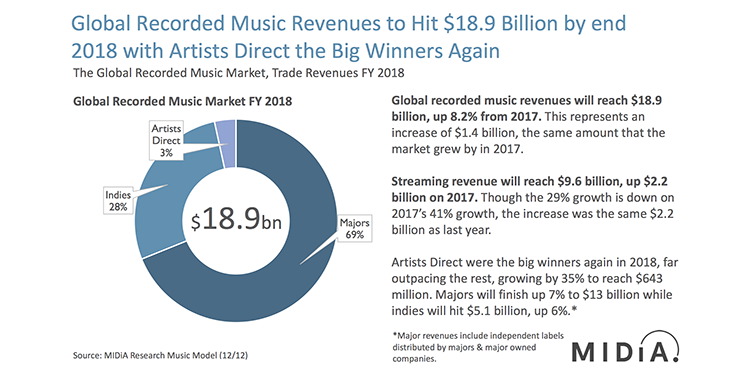 MIDiA's year-end revenue estimate signals that Artists Direct were the biggest winners in 2018, with a 35 percent increase in revenue over 2017 totaling an estimated $643 million. Streaming revenue jumped 29 percent in 2018 to an estimated $9.6 billion, which helped drive the 8.2 percent increase in overall recorded music revenue at $18.9 billion.
To create their end-of-year estimates, MIDiA collected data from record labels, national trade associations and also confidential data from the leading Artist Direct/DIY platforms. The data was plugged into MIDiA's Music Market Share model and benchmarked against quarterly and full-year 2017 growth.
Click here to read MIDiA's forecasts for 2018, based on the first three quarters of the year and early indicators for Q4.