An Overview of 5G Technology Worldwide 2021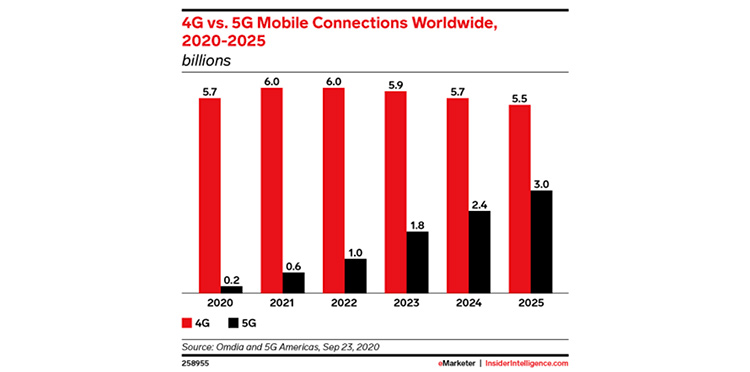 As 5G networks spread and consumers start to upgrade to 5G phones, the long-hyped promise is starting to become a reality—slowly. The biggest performance improvements from 5G still lie in the future, but businesses can start investing in improvements now.
What makes 5G networks a big deal? — Networks that operate fully on 5G standards have faster throughput speeds, much lower latency (responsiveness of remote computers), higher connection density, more reliability, and greater flexibility. This should improve the mobile user experience and lead to a slew of new services and businesses.
Click here to read more from eMarketer.