BuzzAngle Music Releases 2019 Year-End U.S. Music Consumption Report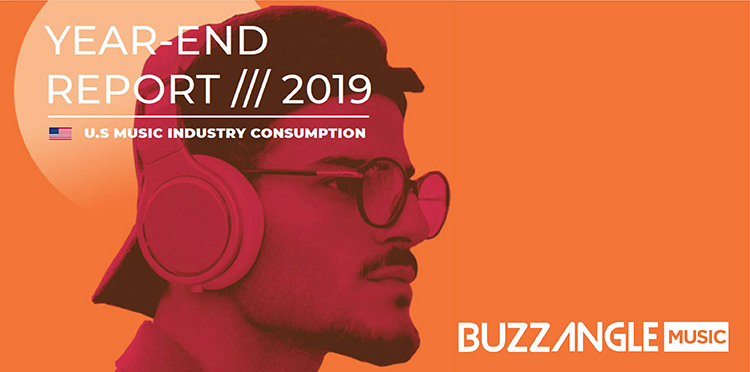 BuzzAngle Music has released its 2019 year-end report monitoring music consumption in the U.S. Below are some of the key points featured the report:
For the third year in a row, total consumption growth was up double-digits (13.5%).
Overall consumption growth in 2019 in total consumption was fueled by the continued growth of on-demand streams.
For the first time, on-demand streams broke the 1 trillion mark in 2019 with 1,010,000,000 on-demand streams in 2019.
On-demand stream consumption now represents 85% of all music consumption in the United States; a 7.6-point jump over 2018 (77%).
Vinyl album sales in 2019 experienced another double-digit growth year; up 10.5% over 2018.
Click here to access the full report.