Alliance Entertainment Is Hiring — Marketing Coordinator, AMPED Distribution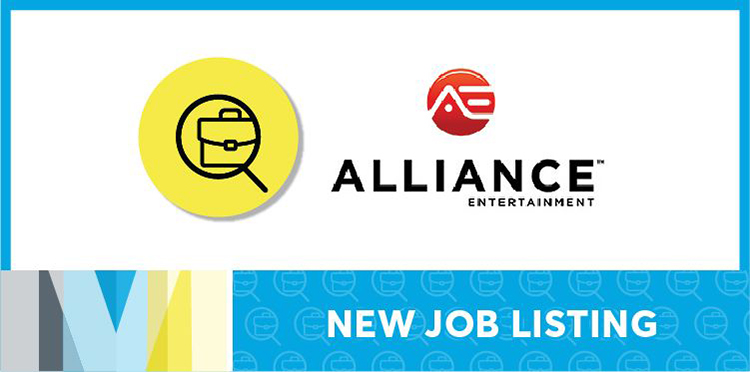 AMPED's marketing team is looking for a marketing coordinator who will be responsible for a roster of retail accounts marketing needs, maintain social media efforts and coordinate the production of a weekly solicitation publication as well as assist other areas within the marketing department. This person will interface record labels, solicit, and book co-op advertising, manage multiple social media platforms, present advertising opportunities to labels, present new music projects to retail accounts, perform light accounting and administrative tasks.
Core Responsibilities:
Interface with labels to set up, create and manage revenue generating advertising campaigns
Manage the booking, coordinating with creative design team and proofing of the weekly solicitation catalog
Coordinate the solicitation and submission of marketing programs
Maintain and update multiple social media platforms including Instagram, Facebook, Twitter, LinkedIn, and You Tube
Prepare files, vet submission lists and data from suppliers
Book advertising using internal and external marketing systems and advertising platforms
Interface with accounting for back end advertising reconciliation and tracking
Administrative projects including special solicitation programs
Necessary Skills:
Excellent writing, phone, interpersonal and time management skills in a high-volume workflow.
Attention to detail with strong organizational skills, able to manage multiple priorities and to work under pressure independently and in a team environment.
Experience with common PC applications, including Word, PowerPoint, and Outlook as well as Teams and Zoom
Advanced Excel application skills are necessary including: (V-look Up, merging files, basic adding, subtracting and percentage formulas, concatenate, rounding, duplicate checks, pivot tables, etc.). The ability to fix problematic excel files.
Ability to consistently achieve superior results working in a fast-paced environment and under the pressure of tight time requirements and manage the nuances of each audio supplier to meet their marketing requirements
Click here to apply.