5 Interesting Facts About Millennials' Mobile App Usage from "The 2017 U.S. Mobile App Report"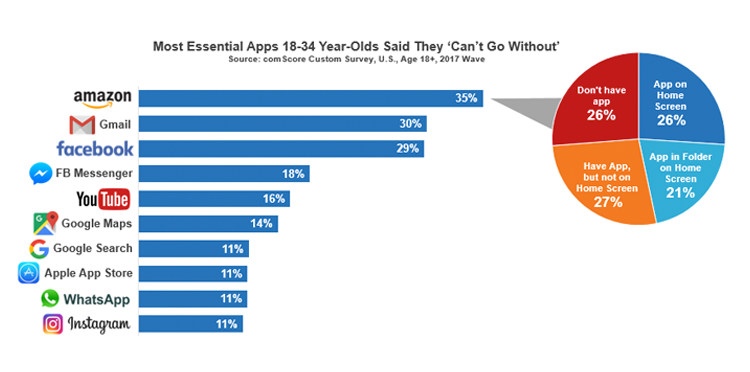 Comscore has just released their 2017 U.S. Mobile App Report, and of the many new and interesting findings contained in the report, what jumped out to me was how much Millennials drive the market. They're the most engaged, adept and opinionated app users of any demographic, which you might expect from a generation of digital natives for whom smartphone usage is second nature.
Click here to read more.