$439 Billion to be Spent Worldwide on Consumer Entertainment by 2021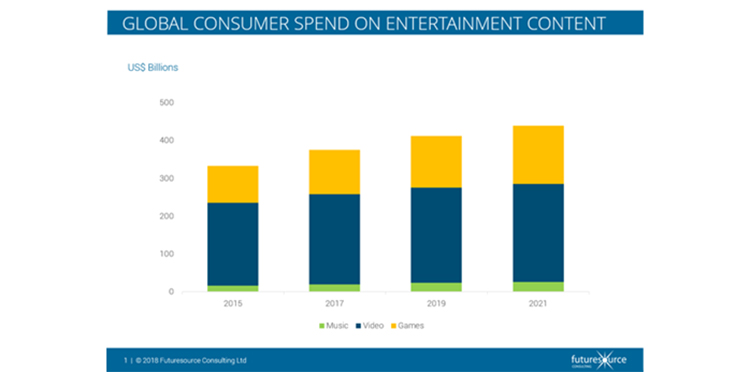 In 2017, global consumer expenditure on entertainment content (video, games and music) worldwide continued to climb. By 2021, this spend is set to reach US $439 billion globally, a 17 percent increase from 2017, according to the latest Global Entertainment Content Outlook report from Futuresource Consulting.
"As expected, TV and Video account for the lion's share of this consumer spend," comments author Tristan Veale, Market Analyst at Futuresource Consulting. "However, music has enjoyed a resurgence in recent years and continued innovations within gaming means that both markets are impacting on consumers' spending habits, with smartphones a key facilitator of this tearing up of the entertainment market rulebook." Both gaming and music will achieve a CAGR of 7 percent over the next five years, whereas video is on course for a more modest CAGR of 2 percent.
Click here to read more.