Music Biz 2015 Business Session to Feature Nashville Mayor, LaunchTN, Live Performance From Civil Twilight & More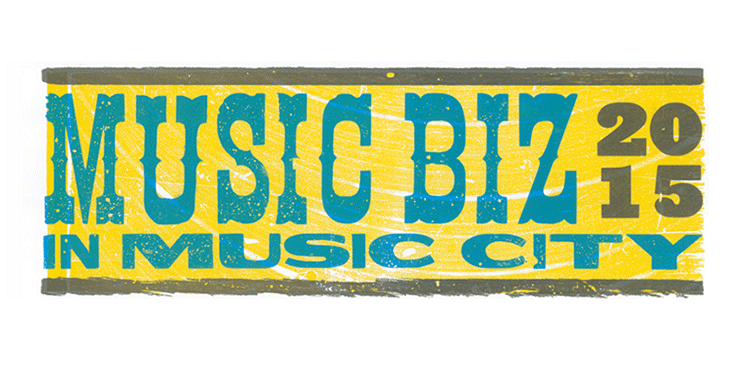 April 22, 2015 – The Music Business Association (Music Biz) will host a jam-packed Breakfast & Business Session on May 13 from 8:30 a.m. to 10:30 a.m. during its annual Music Biz 2015 confab at the Sheraton Nashville Downtown Hotel in Nashville.
The event will feature a welcome message from Nashville Mayor Karl Dean, a speech from Launch Tennessee (LaunchTN) CEO and President Charlie Brock, and live music from Rock band Civil Twilight. Music Biz President James Donio will also address the audience, and Music Biz Board Chairman Fred Beteille of YouTube will announce the Scholarship Foundation Class of 2015 and 2015-2016 Music Biz Board of Directors. John Kunz, Owner and President of iconic Austin-based record store Waterloo Records & Video Inc., will then be presented with the 2015 Independent Spirit Award. "It's our first year hosting Music Biz 2015 in Nashville, and we're honored to have two prominent dignitaries from the city and state on hand to address our attendees," said Donio. "And with the always-entertaining Independent Spirit Award presentation to John Kunz and live performance from Civil Twilight, this session promises to get the day started off on the right foot."
"Nashville is looking forward to hosting Music Biz's 2015 conference, and we are proud that it will be here for the first time in the organization's history," said Mayor Dean. "The music industry is central to who we are as a Music City, and we are a better city every time a creative individual comes to Nashville to write, perform, produce, and distribute some of the best music around. Music City is the perfect backdrop for Music Biz 2015."
"The music industry provides a unique opportunity for aspiring entrepreneurs, as the future of the business is highly dependent on technology and ripe for innovative startups," said Brock. "Music Biz 2015 is stocked with great programming for those who wish to make an impact in this field, and we hope that local startups will attend and take advantage of the opportunities as we work to make Tennessee the startup capital of the Southeast."
LaunchTN is a public-private partnership that supports the development of startup companies throughout Tennessee. Focusing on five key areas – entrepreneurship, commercialization, capital, corporate engagement, and outreach – the organization oversees nine business accelerators throughout the state, fosters angel investment, introduces local startups to venture capital firms, and hosts 36|86, its annual conference on entrepreneurship and southern culture. Its goal is to make Tennessee the No. 1 state in the Southeast for entrepreneurs to start and grow a company.
Originally from Cape Town, South Africa, Rock band Civil Twilight traveled far and wide before settling and achieving success in Nashville. After establishing a solid reputation in their hometown club scene, they moved to Los Angeles in 2005, where they secured their first record deal and released their debut album, Human, in 2007. The band then relocated to Nashville, signing with Wind-Up Records and releasing the albums Civil Twilight in 2010 and Holy Weather in 2012. Their new record, Story of an Immigrant, will be released on June 2.
Kunz, an over-40-year music industry veteran, founded Waterloo Records & Video Inc. in 1982. His customer-friendly policies, including the ability to open and listen to any record before buying and to return albums for any reason within 10 days, have led to the store being named Best Record Store for 32 consecutive years in the Austin Chronicle Readers' Poll. It was also voted Retailer of the Year six times by Music Biz (then-NARM) members and has been featured in Best Record Store lists from Rolling Stone, NPR, The New York Times, The Economist, Vanity Fair, the BBC, Spin, and more.
Music Biz 2015, which will be held in Nashville for the first time in Association history on May 12-14, is the music industry's premier event, giving the commerce and content sectors a place to meet with trading partners, network with new companies, and learn about new trends and products impacting the music business. Registration is available now. For more information or to sign up for the conference, visit http://musicbiz2015.com.