NARM and General Assemble Present "Music Startup Academy"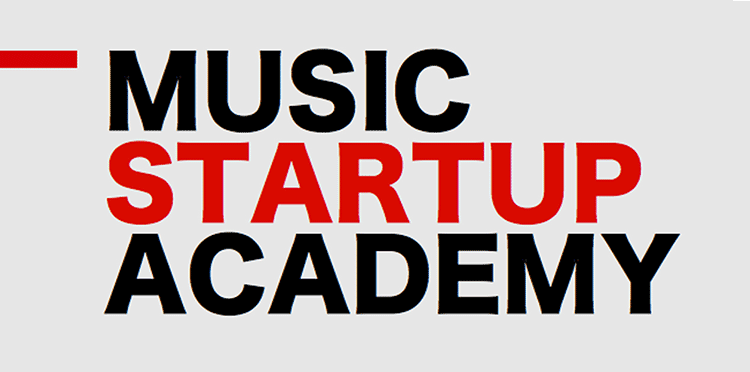 This press release was issued by NARM and digitalmusic.org before the two entities became collectively known as the Music Business Association on October 7, 2013.
Series of Six Classes Starting April 14 Give Music/Tech Entrepreneurs the Tools to Succeed
New York– April 6, 2011 – Develop Apps? Build Games? Have the next big idea in entertainment up your sleeve? The Music Start Up Academy is a series of six sessions designed to reduce barriers to entry into the music business for entrepreneurs. The coursework will provide a clear roadmap to success by offering actionable insights into the core structure, legal framework, content deals, business models, and the "nuts n' bolts" of getting things done to build a legal, streamlined, and competitive music property. Presented by NARM, the non-profit music business association, and General Assembly, the urban campus for entrepreneurs, and coordinated by Bill Wilson, NARM's VP of Digital Strategy & Business Development, and Nikke Slight, Founder of Act III Digital, each class will be taught by industry experts that know the ins and outs of technology, start-ups and the music industry. The classes will be held from 6pm-7:30pm at the General Assembly campus, 902 Broadway, 4th Floor, for $30 per session or $150 for the full course.
"There is a lot of confusion around getting into the business of music, and NARM and General Assembly are here to help," said Wilson. "These classes will lay out best practices for entrepreneurs, and help them get to market faster and more profitably."
"NARM is making an active effort to bring new enterprises into the music industry and provide the education early-stage businesses need to be successful," said Brad Hargreaves, founding partner, General Assembly. "We're glad they are an active part of the General Assembly community."
NARM & General Assembly Music Start Up Academy Courses
April 14 – Can it Be More Confusing? The Anatomy Of The Music Business
Discuss the fundamentals, structure and economics- who the major players are, who controls which rights, the org chart of the business, and how each silo interoperates.
Instructor: J.J. Rosen, CEO, Indaba Music
April 28 – Label and Publishing Basics for Entrepreneurs
A deeper dive into the economics of the music industry, including performance rights, including understanding the various rights for master recordings and songwriting. We will also go over the various legal issues surrounding music product development.
Instructor: Maurice Russell, Sr. VP of Licensing, Collections & Business Affairs, HFA
May 19 – Music Industry Content Acquisition and Business Development
Want Lady Gaga for your music service? A cool product isn't enough. What are the "dos and don'ts" in licensing vast libraries of major content. Learn the third rails and how to manage navigating around the barriers to entry.
Instructor: Nikki Slight, Act III Digital 
May 26 – Avast! The High Seas of Music Piracy and the Law
A lively discussion on what constitutes piracy and fair use and implications on entrepreneurs.
Instructor: David Hughes, SVP Technology, RIAA
June 9 – Getting Under The Hood: Music Operations For CTOs and Developers
Content: Once a deal is done on the legal side, technical teams need to work out content delivery and royalty reporting mechanisms. This course will discuss industry XML standards for content delivery, and royalty reporting, metadata, best practices, and troubleshooting.
Instructor: Josh Builder, Vice President, Product Development & Operations, The Orchard 
June 23 – Tales from the Trenches
Tales from the front lines on the good, the bad, the ugly. Real, practical lessons from veterans on the reality of life in a music start-up.
Instructor: Larry Miller, CEO, ROBA Interactive
About NARM:
Established in 1958, NARM (National Association of Recording Merchandisers) is the trade association for the business of music, providing the central platform for the discussion of industry-wide concerns, spearheading the implementation of initiatives to promote music commerce, and advocating for common interests. Members include companies and individuals from all aspects of music distribution, including physical, digital, and mobile outlets as well as gaming, applications, merchandise, video and more. NARM members have access to a variety of conferences, virtual seminars, networking opportunities, information and education resources. NARM is a non-profit organization based in Marlton, New Jersey. Visit us at www.narm.com.
NARM's Annual Convention is the nexus of commerce and content, bringing together ALL aspects of the business for four of the most important days on the music industry calendar. The 2011 NARM Convention & Crash Course will take place Monday, May 9, through Thursday, May 12 at the Los Angeles Hyatt Regency Century Plaza.
About General Assembly:
General Assembly is an urban campus for entrepreneurs seeking to transform industry and culture through technology and design. It provides programming, space, and support services to foster collaborative practices and learning opportunities.
General Assembly was founded by Adam Pritzker, Brad Hargreaves, Matthew Brimer, and Jake Schwartz . General Assembly collaborated with IDEO to develop programming and is supported by top private companies and agencies such as, Skype, Silicon Valley Bank, Rackspace, Wilson Sonsini, and the New York City Economic Development Corporation, that recognize its model is unique and meets a need in New York's growing technology sector. For more information, please visit http://generalassemb.ly.
###