Important Info for Attendees
Thank you for registering for Couch Camp Pt. 2, presented by Music Biz and Record Store Day! Here is some important information to make sure your event experience is as seamless as possible. 
Couch Camp Pt. 2 will begin each day at 2 PM EST.  At 2 PM, or a little before, click on the Bitly join link under that day's schedule. Programming on Wednesday and Thursday will take place in the webinar format, meaning only the speakers will be on video and campers will be able to ask questions in the Q&A and chat feature. Friday's RSD Drop session will take place as a meeting, meaning that you will have the capability to use video and audio to make the session as interactive as possible.
One-on-one meetings, set for Friday, August 7, are scheduled completely separate and you will receive correspondence about this portion of the event from evelyn.dichter@musicbiz.org and nick.maiale@musicbiz.org. If you are a retailer and have not signed up for one-on-one meetings, please contact Evelyn at evelyn.dichter@musicbiz.org.
Questions
Questions BEFORE the start of Couch Camp? Reach out to nick.maiale@musicbiz.org or 267-240-4481. 
DURING CAMP, should you have any difficulty using Zoom, logging in, etc. please text 714-335-2402. 
Other Important Info
Please be sure you have a very reliable internet connection. Please do not rely on calling in for the meetings. You will need a computer for this event. 

For the best experience, we encourage you to use a laptop or desktop computer to participate. We cannot guarantee the full experience on mobile or tablet. 

The sessions will be recorded and made available for all attendees to access starting on Monday, August 10.
---
Event Agenda and Important Links
Wednesday, August 5
Wednesday Bitly Join Link: bit.ly/cc2zoom
2 – 2:10 PM
Music Biz & Record Store Day Welcome and Sponsor Highlights
2:10 – 3:30 PM
Panel Keynote: Black Lives In Indie Retail, sponsored by UMG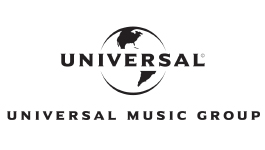 In an effort to amplify Black voices and in support of the Black Lives Matter movement we present an in-depth panel discussion with Black individuals in the indie record store community.
Moderator
Panelists
Tobago Benito

, Owner, DBS Sounds (Atlanta GA)

Brittany Benton

, Owner Brittany's Record Shop (Cleveland, OH)

Sharod Bines

, Owner, RetroFit Records (Tallahassee, FL)

Saeed Crumpler,

Urban Music Buyer, Rasputin Music; Black Music Coordinator, Dept. of Record Stores

Eddie Gilreath

, Historian; Former Label Executive with Warner Bros. Records and Motown Records
3:30 – 4:45 PM    
Best Practices For Starting A Podcast

The podcast can become a key tool in the digital marketing strategies of companies. Hear from podcasters who have successfully created and launched this new-ish way to talk with customers.
Speakers
Carrie Colliton, Record Store Day, Dept of Record Stores
Justin Johnson, Co-Owner, Darkside Records
Joe Lapan, Co-Owner, Songbyrd Music House
Portia Sabin, President, Music Biz Association
Thursday, August 6
Thursday Bitly Join Link: bit.ly/cc2zoom
2 – 2:10 PM
Music Biz & Record Store Day Welcome
2:10 – 3 PM
Artist Keynote: Jim James

In an interview with Scott Register (Birmingham Mountain Radio; A&R, Think Indie), the My Morning Jacket musician sits down with us to talk about the new album — The Waterfall II — coming to record stores soon, his long relationship with record stores, and more. 
3 – 4 PM
You Down With PPP? 

Is there still money available? You got the money, now what? Navigating the beginning and end of a PPP loan, and other financial queries.
Panelist
Karen Anderson,

CPA; DORS Accountant

Carl Knoblock, Richmond Regional Director, Small Business Administration

Mark Kocourek, mk International
4 – 5 PM
Re-Opening in a Whole New World

What you can and can't expect, should or shouldn't do, and other questions on how things are different in the Pandemic world, from a medical, legal and HR perspective.

Panelists
Denis Baranov, Head of Retail, DataArt

Dr. Garrett Harper, Surgeon, Graper Harper Cosmetic Surgery

Amir Jafari, CFO, Reputation.com

Patra Sinner, Principal, Sodoma Law
Friday, August 7
2 – 3 PM
RSD Drops Best Practices Brainstorming
Record Store Day Drops will not look like regular Record Store Day, for a number of reasons. For the past few weeks, record stores have been holding Zoom calls to talk about their plans, questions, thoughts and ideas for store procedures on those days, and this call welcomes every Couch Camper — record store or not — to join in to hear about what those are. Everyone should be aware of what it looks like in a store on RSD Drops dates.
RSD Drops Bitly Link: bit.ly/rsddrops-room
3 – 5 PM
One-On-One Meetings
Think of it like speed-dating: a brief introduction between record stores and labels, distribution, and other service providers. Long enough to put faces, names and contact information together so a beautiful working relationship can get started.
(NOTE: these are intended to be very quick and brief. Feel free to schedule follow up calls for more in-depth conversations!)
6 PM
Couch Camp Closing Cocktails!
Fun, games, friends, and special guests, including a musical performance and toast with Ms. Margo Price! The silver lining of online cocktail parties is you get to drink whatever your heart desires.
Cocktail Party Bitly Link: bit.ly/cc2-ctparty