[WEEKLY SALES] One Direction ties The Beatles as Niall Horan tops charts: Comment from Music Biz President James Donio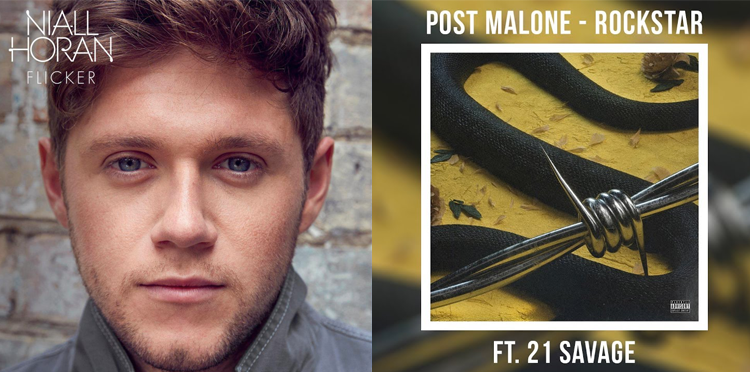 James Donio, President of the Music Business Association (Music Biz), commented on this week's sales numbers issued by Nielsen (published by Billboard — albums; singles) and BuzzAngle Music (published by HITS Daily Double — albums; singles).
"Niall Horan became the third former member of Pop group One Direction to top the Nielsen and BuzzAngle Music charts with a solo album this week, equaling a feat achieved only by The Beatles. Horan's Flicker moved over 148,000 album equivalent units to land at #1, matching his former bandmates and fellow solo chart-toppers Harry Styles and Zayn. Much like other recent #1 albums from P!nk, Shania Twain, and The Killers, Flicker was boosted by a concert ticket/album bundle. Horan also appeared on popular TV programs The Ellen DeGeneres Show, Jimmy Kimmel Live, and Today to perform live and promote the album. Other Top 10 debuts include Future & Young Thug's Super Slimey at #2, Chris Young's Losing Sleep at #5, and Darius Rucker's When Was the Last Time at #8 on the Billboard 200 and #6 on the BuzzAngle Music chart.
"Meanwhile, on the singles charts, Post Malone's 'Rockstar' featuring 21 Savage continued its reign on the Billboard Hot 100 and BuzzAngle Top Songs charts for a third week, while Camila Cabello's 'Havana' featuring Young Thug jumped to #7 on the Billboard Hot 100 and #4 on the BuzzAngle Top Songs chart. Ed Sheeran also saw a big boost for his ballad 'Perfect,' which reached #10 on the Billboard Hot 100 and #6 on BuzzAngle Top Songs. Finally, Taylor Swift's 'Gorgeous' also impacted the charts, landing at #2 on the BuzzAngle Top Songs chart and #13 on the Billboard Hot 100. However, the song easily topped Billboard's Digital Song Sales chart tying Rihanna's record of 14 chart leaders.
"Next week, we'll see whether Kelly Clarkson, who was a featured speaker ​on our Music Biz 2017 Music's Leading Ladies Speak Out program​, can reach #1 with her new album, Meaning of Life."