[WEEKLY SALES] Jason Aldean Brings Country Back To #1 On The Charts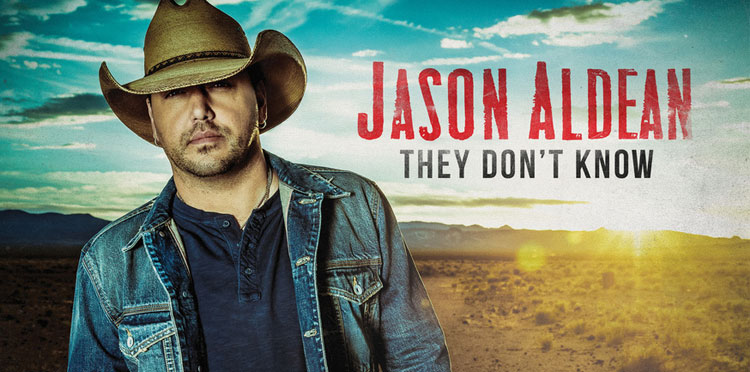 Music Biz President James Donio commented on the recent sales figures released by Nielsen (published in Billboard) and BuzzAngle Music:
Country music makes its triumphant return to the top of the Nielsen and BuzzAngle Music charts this week thanks to Jason Aldean's They Don't Know, which moved 138,000 equivalent album units (including 131,000 in traditional sales). It's Aldean's third straight #1 record, kicking off a sales frame rife with new albums. Alternative Rock band Bastille scored their best sales week and first Top 10 album with the #4 Wild World, while fellow Rockers The Head and the Heart landed at #5 with Signs of Light, their highest position yet. In addition, the legendary Beatles returned to the Top 10 with Live at the Hollywood Bowl at #7, and Music Biz 2015 Innovator Award recipient Jack White took #8 on the Billboard 200 with Acoustic Recordings: 1998-2016. Meanwhile, on the BuzzAngle Music charts, veteran Rock band Wilco entered at #9 with their new album, Schmilco. Next week, we'll be keeping an eye on debuting records from R&B star Usher, Rapper Mac Miller, and Hard-Rock-turned-Country artist Aaron Lewis.