US In-App Video Ad Spending Will Rebound in 2021, Bolstered by Social Media Advertising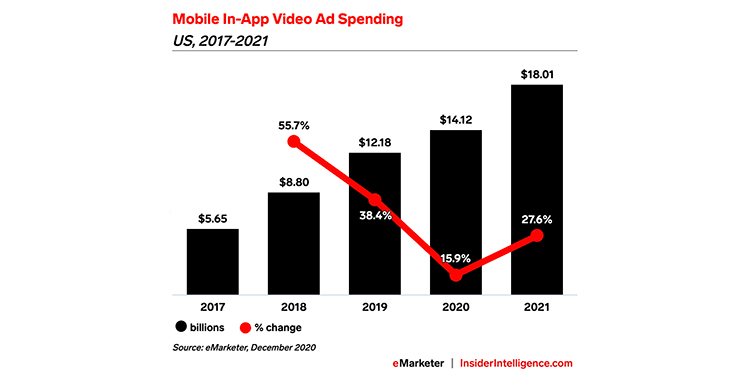 Last year's pandemic-related advertiser pullback led to an unprecedented slowdown in mobile video ad spend, which had previously been growing rapidly. But as the ad market begins to normalize this year, spending on mobile in-app video advertising in the U.S. will rebound strongly in 2021, growing by 27.6% year over year to reach $18.01 billion, per eMarketer's newest estimates. That's up by more than 11 percentage points from the 15.9% growth it saw in 2020. It's also faster than this year's 22.2% growth in US mobile web video ad spending, which we expect will reach $10.46 billion.
Click here to read more from eMarketer.