To Test Spread of Coronavirus, These Scientists Put on a Concert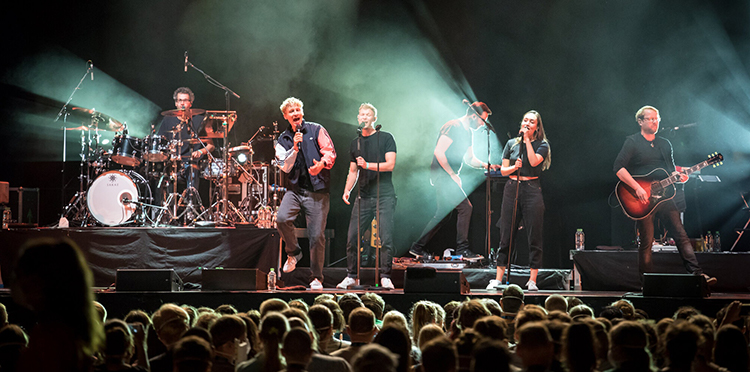 The German pop singer Tim Bendzko was trying his best to energize the crowd at Quarterback Immobilien Arena here on Saturday morning. Flanked by band members and backup singers, he bounced across a stage at the indoor concert and sports venue, thrusting his microphone toward about 1,400 tightly packed audience members, prompting them to sing along.
The response was a muffled hum — unsurprising, given that the audience members were wearing masks and sitting in sweltering heat. Still, an undaunted Mr. Bendzko thanked them and said, "On this day, you are saviors of the world."
Click here to read more from The New York Times.