Sylvia Rhone and Jonathan Poneman Award Presentations Headline Music Biz 2014's Opening Session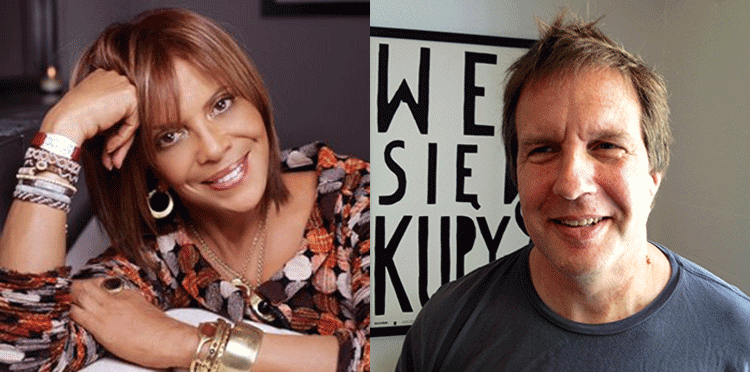 March 24, 2014 – Music Biz 2014, the premier music industry conference hosted annually by the Music Business Association (formerly NARM and digitalmusic.org), will kick into high gear at 8:30 a.m. on Wednesday, May 7, with an Opening Breakfast & Business Session featuring award presentations to two industry luminaries, speeches from top Music Biz executives, and the announcement of this year's Scholarship Foundation Class of 2014. The session will be held at the Hyatt Regency Century Plaza Hotel in Los Angeles. 
The event will begin with a breakfast sponsored by Sony Music Entertainment followed by speeches from Music Biz President James Donio, who will update attendees on the association's latest initiatives and plot a course for the coming year, and Board of Directors Chairperson Rachelle Friedman of J&R Music & Computer World, who will announce the Scholarship Foundation's Class of 2014 award recipients and the results of the 2014 Board elections. Jonathan Poneman, Co-Founder of Sub Pop Records, will accept the Independent Spirit Award. Sylvia Rhone, President of Epic Records and Founder of Epic-distributed label Vested in Culture, will then be presented with the Presidential Award for Sustained Executive Achievement.
"It's a privilege to be able to launch each year's Music Biz event by honoring some of the best executives our industry has to offer, and 2014 is no exception," said Donio. "Sylvia Rhone has played a pivotal role at all three major labels throughout her career, launching the careers of major artists such as Missy Elliott, Busta Rhymes, Jason Mraz, Third Eye Blind, En Vogue, Levert, and Brandy.
"Jonathan Poneman was instrumental in the rise of grunge with Nirvana, Soundgarden, and Mudhoney and has continued to nurture independent artists such as The Postal Service, Fleet Foxes, and The Head and the Heart in recent years."
Since its inception in 1966, the Scholarship Foundation has awarded nearly 900 scholarships worth more than $6 million total. Applications are accepted from high school seniors or full-time college undergraduates who are either a member of Music Biz or the child or spouse of a Music Biz member. Decisions are made by the Scholarship Committee, which analyzes each candidate's financial need, high school/college record, scores on the College Board Scholastic Aptitude Test (SAT) or the American College Test (ACT), and personal qualifications. Those who are selected receive up to $6,000, which is sent directly to their college or university in four $1,500 increments. Smaller amounts may also be awarded.
Music Biz 2014, which will be held May 6-8, is the music industry's premier event, giving the commerce and content sectors a place to meet with trading partners, network with new companies, and learn about new trends and products impacting the music business.