Record Store Day Set for Saturday, April 22; Music Biz Proud To Sponsor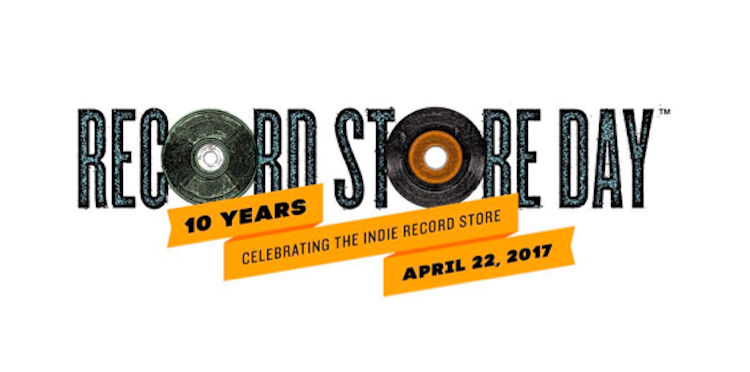 The Music Business Association has been a proud sponsor of Record Store Day since its inception in 2008. We could not be more excited to celebrate this important milestone for the music industry holiday. Read more about Record Store Day 2017 in the press release below:
RECORD STORE DAY IS SATURDAY, APRIL 22, 2017
 
ANNUAL WORLDWIDE EVENT IN SUPPORT OF ARTISTS, FANS AND RECORD STORES SET TO CELEBRATE ITS 10TH ANNIVERSARY!
Las Vegas, NV: On April 22, 2017, independent record stores around the world will throw a party to honor themselves, their customers and the artists who make the music that ties it all together. It will be the TENTH celebration of Record Store Day.
Created at a gathering of record stores in 2007, the first Record Store Day in 2008 was a happy statement to the world that real live brick and mortar record stores were all over the place, thriving and surviving — serving a unique purpose in their communities. Since then, more than 1,000 stores in the United States and even more across the world have joined the party.
Every year, physical stores open or expand, and sales of physical media continue to increase. In addition to its namesake event in April, Record Store Day now works with stores throughout the year on promotions and special events and organizes Record Store Day Black Friday to emphasize record stores' important place in the biggest shopping day of the year in the USA.
Here are some quotes from ground zero…
"Record Store Day has single handedly changed the trajectory of my business (and I am sure several other independent record stores!) Not only is it so satisfying to see all our customers lined up anxiously awaiting entry to our stores that Saturday in April, but it most rewarding to see all the artists and bands recognizing the important roles that we have played in their careers and lives. Thank you to all those who have made this phenomena a reality- Long live the indie record store!" — ALAYNA ALDERMAN, VP, Record Archive (Rochester)
"RSD has been great for our store. It's helped bring in new customers and allowed us to grow and expand in ways we never thought possible! Can't wait to celebrate the 10 year anniversary." –DAN DRINKARD, Owner, Seasick Records(Birmingham)
"To me personally, Record Store Day is about the interconnectedness we share with the world as true music fans. It's our chosen lifestyle, yes, but it's also our legacy to share with younger generations. The energy is totally something you can feel. It's palpable even the days and weeks leading up but especially that morning! It's so lovely to feel the positive energy and excitement from everyone involved. We are fun loving record store people! Life is about finding your tribe right? I'm happy to say this is my tribe." –JESSIE JOHNSON, Marketing and Event Director, Waterloo Records (Austin)
Click here for more info.