Music Biz Members Twitch and UnitedMasters Launch The Collective Livestream Incubator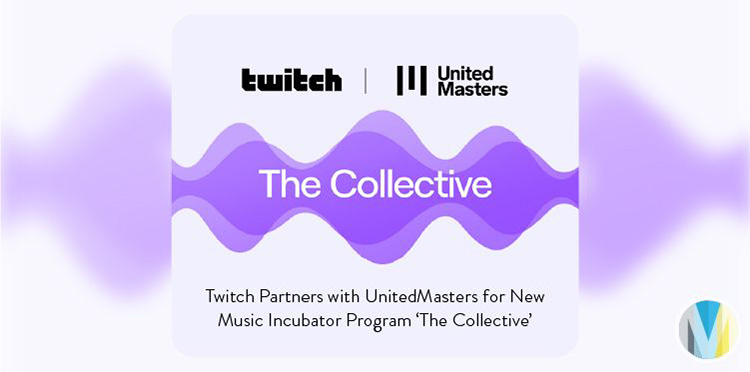 Twitch and UnitedMasters have partnered to launch The Collective, a livestream incubator for music creators. This invite-only program will focus on growth, networking and education by offering resources from the Twitch music team, Discord, and industry mentors. Upon completion of the program, creators will have learned how to build engaged communities and monetize their reach on Twitch. Artists will also be eligible for prioritized discovery, promotion, and activations from Twitch, Rolling Stone, and Amazon Music. Applicants will be selected by the Twitch Music team for the program launching in January 2022.
Click here to learn more about the program on UnitedMasters' website.