Music Biz Member Warner Records Names Dionnee Harper EVP Of Marketing & Artist Development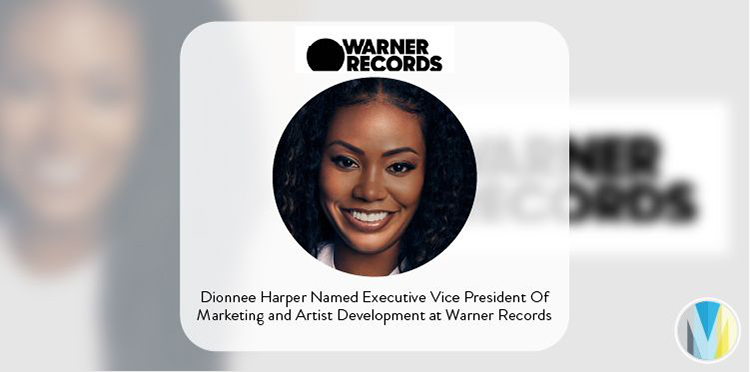 Warner Records has named Dionnee Harper as new Executive VP of Marketing & Artist Development. In her new role, she will work closely with various departments at Warner Records overseeing marketing strategy across all genres. Based in their Los Angeles office, she will report directly to the company's Co-Chairman and COO, Tom Corson. Prior to joining the company, Harper was the previous Marketing Executive at sister label, Atlantic Records, and has been with parent company Warner Music Group for 22 years.
"It's an incredible opportunity to work with their fantastic artist roster and explore every avenue to embed their music in the culture and bring it to the fans," said Harper. "I want to thank Julie and Mike Kyser for their amazing guidance that got me to this life-changing moment, and Max Lousada for his enthusiastic support. I'm looking forward to taking everything I've learned over the years and helping bring the great Warner label to new heights."
Click here to read more from the company's press release.