Music Biz Member Utopia Music Recruits Steve Markland As VP For Nashville Office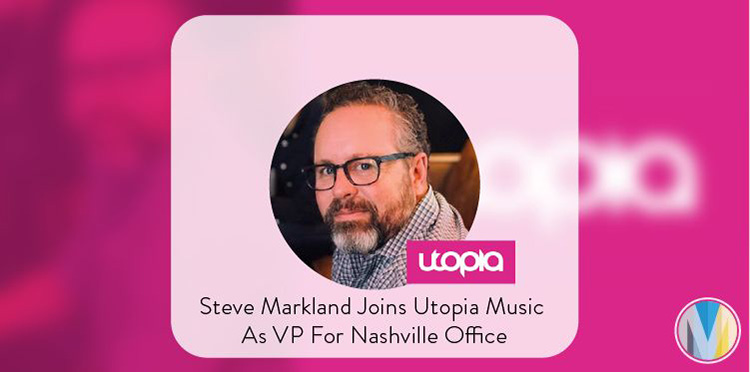 Utopia Music has appointed Steve Markland as Vice President for the company's Nashville office. Markland will lead Utopia's activities in Nashville as the company expands operations internationally. He will report directly to Roberto Neri, COO of Utopia Music. Markland joins Utopia from Downtown Music Publishing, where he served as EVP, Creative. Previously, he held roles at Warner Chappell Music and Windswept Music Publishing.
"I'm delighted to join Utopia on its mission towards 'Fair Pay for Every Play' and ultimately create new income streams for creators," said Markland. "Utopia's vision is to focus on all sides of the music industry in a way that will immensely benefit writers and artists. As the number one growth partner worldwide, Utopia will leave a lasting positive impact on the wider music ecosystem."
Click here to read more about the appointment from Music Row.