Music Biz Member Utopia Music Preps Creator Services Unit with ROSTR, ForTunes Acquisitions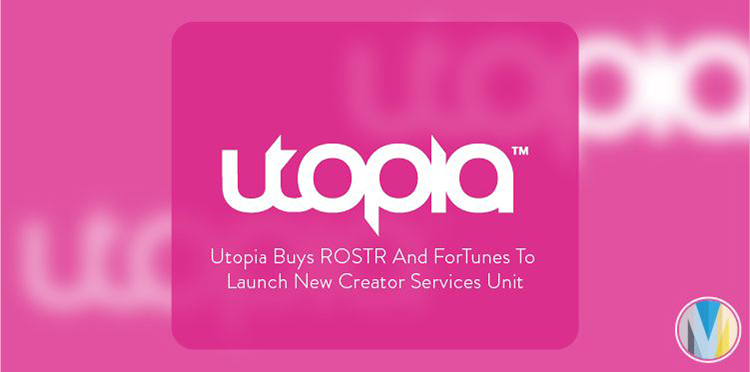 Music-minded financial tech company, Utopia Music has announced the company's acquisition of music industry directory ROSTR and music data analytics platform ForTunes, which will contribute to Utopia's new Creator Services division that will formally launch in 2022. This new unit will provide a single interface for creatives of all types — songwriters, artists, composers, performers, and other industry professionals — to analyze their audiences on a more granular level and discover new opportunities to monetize their content.
"We are thrilled to launch an entirely new business unit focused on helping creators grow into their full potential," said Utopia Music COO, Roberto Neri. "By providing creators with the right tools, data, and eliminating roadblocks we can help them elevate their revenues and find new ways to strengthen their careers.
Click here to read more from Music Business Worldwide.