Music Biz Member Utopia Music Appoints Roberto Neri as COO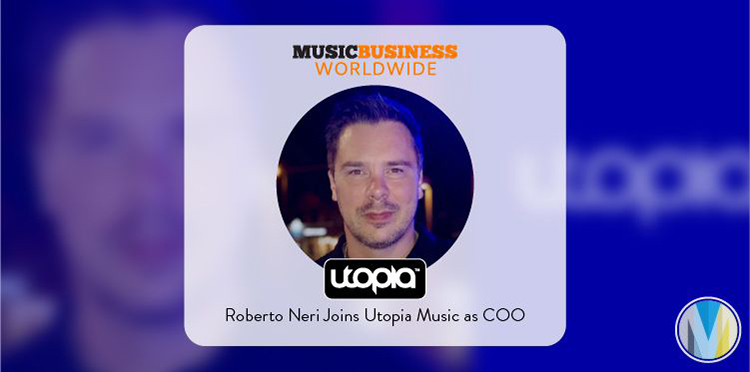 Music tech company Utopia Music has appointed Roberto Neri, Downtown Music Holdings' former EVP of Business Development, as its Chief Operating Officer. Based in London, Neri will oversee Utopia's commercial & business operations, and expand the firm's international office footprint. He will report to Utopia's CEO, Markku Mäkeläinen. Prior to joining Utopia, Neri joined Downtown in 2015 after it acquired his own company, Eagle-i Music. In 2019, he was named Downtown's EVP, U.K., and Head of European Business Development.
"I am truly excited to be able to work with Markku and the team at Utopia," said Neri. Joining a company with such great minds, all dedicated to helping every touch point across the music industry and enhancing value for creators is the perfect role for me."
Click here to read more from Music Business Worldwide.