Music Biz Member Utopia Music Acquires Proper Music Group, Launches Distribution Services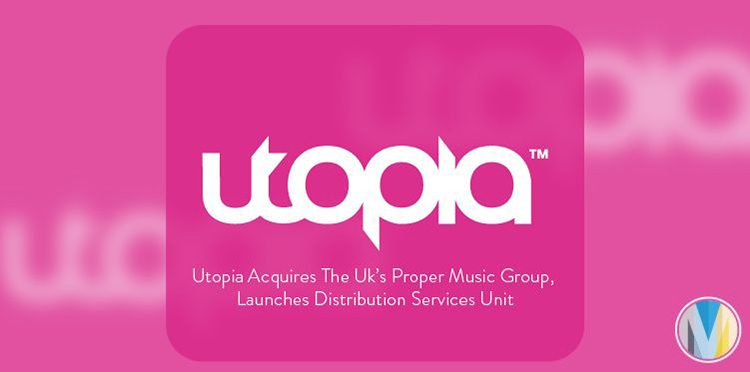 Music-minded financial tech company, Utopia Music has acquired Proper Music Group, the UK-based distributor which services more than 1,000 independent labels and companies. The acquisition will expand Utopia's capabilities to include physical distribution and sales, manufacturing and digital distribution services. Utopia's newly launched Distribution Services unit will offer marketing for creatives, digital retail marketing, reporting and budgeting, real-time analytics, and music synchronization.
"We are delighted to announce our acquisition of Proper, which will serve the whole industry and digitize operations and processes when it comes to distribution," said Utopia Music COO, Roberto Neri. "This acquisition serves as a building block towards achieving a real Utopia. It will allow us to ensure 'Fair Pay for Every Play', and be more efficient by offering better and faster financial services to Creators, and servicing both major and independent labels. We are excited to welcome them into our family."
Click here to read more about the acquisition from Music Business Worldwide.