Music Biz Member TuneCore Germany Strikes Dolby Atmos Production Partnership with ThreeDee Music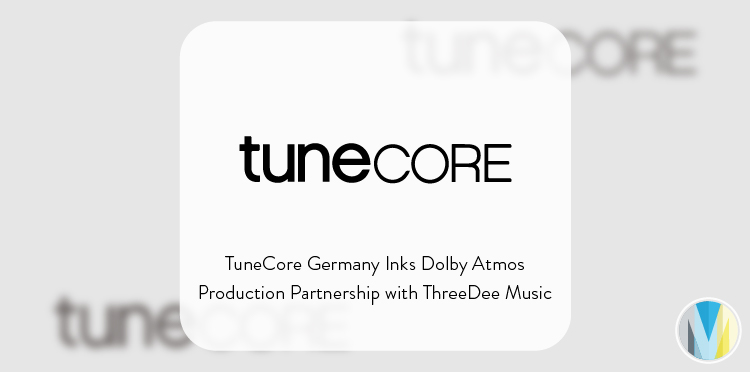 TuneCore Germany and production company, ThreeDee Music Ltd. have struck a partnership for Dolby Atmos spatial audio productions. Per the partnership, TuneCore artists will gain access to physical studios for them to produce and publish their songs in Dolby Atmos through Apple Music.
"We firmly believe that independent artists should have access to the latest technologies to present their music on the highest level possible," said Colin Eger, Head of TuneCore Germany. "Through our collaboration with ThreeDee Music, all TuneCore artists in Germany, Austria and Switzerland obtain Dolby Atmos mixes at attractive rates. We are thrilled to offer our artists these new creative opportunities and we are looking forward to this great collaboration."
Click here to read more from Music Business Worldwide.