Music Biz Member Syntax Creative Partners With Grapetree Records To Expand Catalog Reach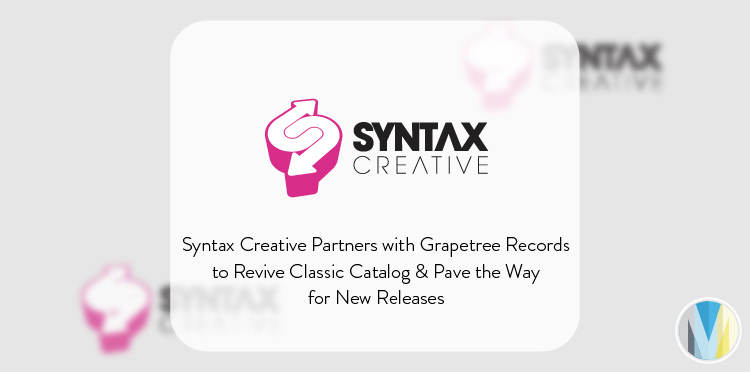 Syntax Creative has partnered with Grapetree Records to expand the reach of the label's classic catalog. Per the partnership, Syntax will offer Grapetree access to its extensive distribution and marketing network, in addition to collaboration on marketing and promotion efforts including social media campaigns, playlisting and media outreach. Syntax will also establish an extensive and automated accounting system.
"We are thrilled to partner with Grapetree Records and bring their genre-defining music into our system," said Syntax Creative CEO, Timothy Trudeau. "Grapetree started releasing music when I was still in high school and definitely paved the way for the rest of us. I'm excited to now return that same favor."
Click here to read more from Syntax Creative's blog.