Music Biz Member Symphonic Distribution Is Hiring — Manager, Brand Partnerships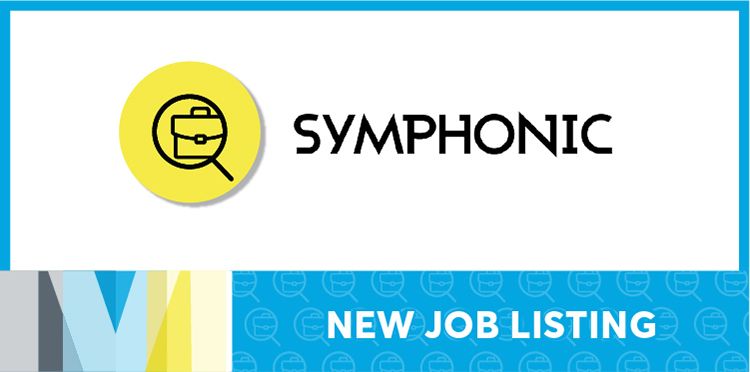 Symphonic Distribution is a 100% independent music distribution and marketing company headquartered in downtown Tampa and with a strong presence in New York City, Nashville, and major music markets across the world.  We focus on distributing, promoting and developing great independent music from artists, record labels and many more. Not only do we want to work with some prolific creators, we want to also work with creative, passionate, positive and forward thinking individuals. Maybe this is you? If so, then below you will find an opportunity to join Symphonic. As a company, we want to have an environment that is inclusive, diverse and accepting so that everyone, regardless of their background, race or sexual orientation has a chance to do great things in the industries of music, tech and marketing. 


In a Nutshell
Symphonic is looking for a superstar Brand Partnerships Manager that will help expand our brand presence in ways that we've never been able to do before. We want to strategize and execute quickly. It is about being entrepreneurial. Our superstar will be someone that can work with established brands directly connected to the creator community, bringing more clients to Symphonic than ever before. In addition, you will be a strong leader of a new position that will help generate revenue for Symphonic and more importantly, for our clients.
This position will be based out the State of New York or California, depending on where we find the most qualified candidate.


What you will do
Define and execute brand partnership strategy
Convert relationships into high-value partnerships
Collaborate with creative and content teams to deliver award-winning campaigns
Manage and report on a robust pipeline of leads
Forging partnerships that go beyond revenue
Use data to inspire innovation
Ensure profitability and efficiency across all campaigns
Build Symphonic's reputation through thought leadership
Operate a lean department until it is essential to scale and grow the division


What you need to have
5 years of experience forging partnerships expanding a brand
BA Degree
A strong track record of securing deals
Proven leadership skills
An extensive senior-level network
Proven account leadership experience in an agency environment
Strong self-motivation
A deep understanding of experiential and partnership marketing
Click here to apply.


Symphonic Distribution enables content creators to fully maximize their music's revenue and grow their global audience. The company focuses on working with: record labels, artists, managers, producers, social media influencers, and even distributors just like us to get their messages seen and heard. While our core business is to distribute music digitally and physically for the many talented creators that we have the honor of working with, we focus on a number of services, such as: Physical Distribution, User Generated Content Monetization on YouTube, Tik Tok, Triller, Instagram, Release Promotion such as Playlist pitching, marketing diagnostics, strategy and a number of other very important services to ensure that creators are maximizing and collecting on as many royalties as possible. Symphonic also showcases one of the largest partnership networks available, partnering with Spotify, Apple Music, Pandora, Amazon, and many other services where music can be consumed on. Check out more about us on our website at www.symdistro.com