Music Biz Member Spotify Introduces Artist Fundraising Pick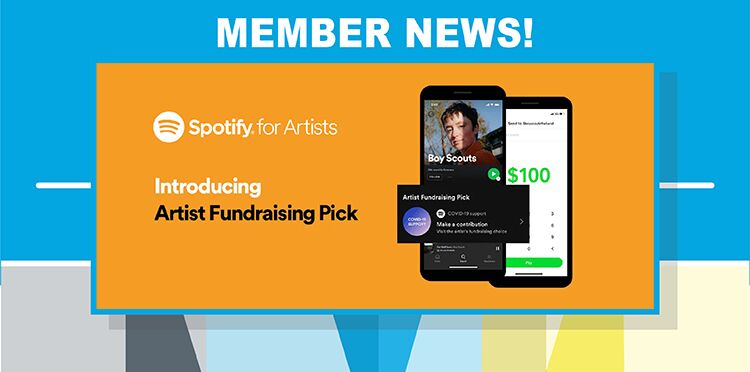 In light of the current health crisis, Music Biz member Spotify is launching the Artist Fundraising Pick, a feature that allows artists to highlight a fundraising destination on their Spotify profile to their fans. Artists can use the feature to raise money for themselves, their crew and teams, or a verified organization participating in the Spotify COVID-19 Music Relief Project. Spotify is partnering with Cash App, GoFundMe, and PayPal.me to collect and process donations, with Cash App specifically establishing a $1 million relief fund for artists. 
Click here to learn more.