Music Biz Member RIAA Adds Voice Cloning Category To Notorious Markets Report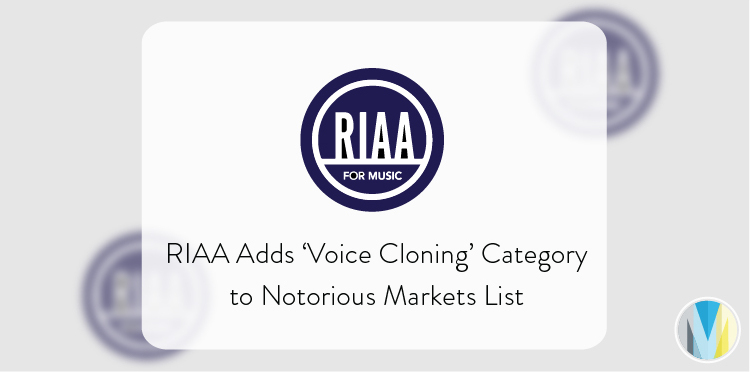 The RIAA will be adding a Voice Cloning watch to its Notorious Markets reports. As generative AI tech gains more widespread use, the RIAA's reports will include insight on the latest unauthorized AI vocal clone services. Voicify.ai, a subscription-based service authorizing users the ability to replicate public figures and artists through AI technology, is the first platform to attract the attention of the RIAA.
"An explosion of unauthorized derivative works of our members' sound recordings harm sound recording artists and copyright owners," the RIAA says. "This unauthorized activity infringes copyright as well as infringing the sound recording artist's rights of publicity."

Click here to read more from Digital Music News.