Music Biz Member Primephonic Launches #LetsKeepTheMusicPlaying Initiative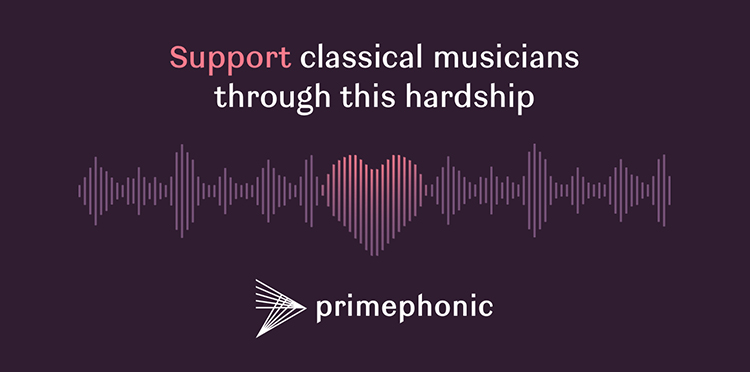 Music Biz member Primephonic is supporting the Classical music industry with their #LetsKeepTheMusicPlaying initiative, donating $10,000 to Help Musicians UK Coronavirus Financial Hardship Fund and the New Music USA Solidarity Fund — organizations committed to supporting Classical musicians as the COVID-19 crisis continues. In addition, Primephonic has pledged to donate an additional $10 for every new signup to their service as the initiative takes place. Finally, Primephonic is offering new users two free months of their Classical music streaming service.
Click here to learn more about the initiative.