Music Biz Member Moises Appoints Seth Goldstein To Manage AI Legal Complexities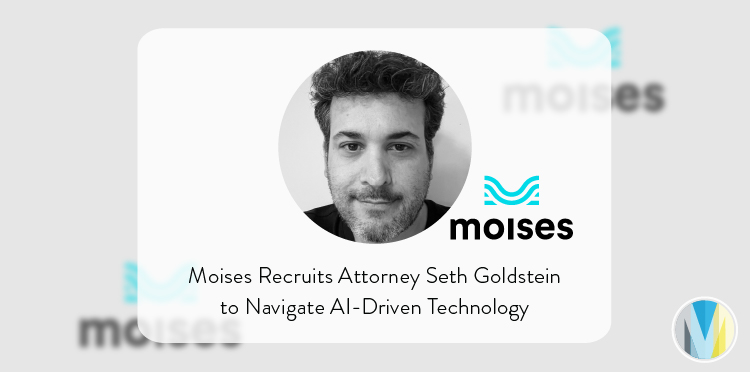 AI-powered music platform, Moises has appointed music business attorney, Seth Goldstein to serve as in-house legal counsel managing all legal complexities of emerging AI business opportunities. Prior to his new role, Goldstein held executive positions at MediaNet, Dataclef, Audible Magic and Utopia Music.
"Moises is serious about approaching AI the right way and that's why we've hired Seth," said Geraldo Ramos,Co-founder and CEO of Moises. "With his extensive work in the music industry, his expertise is exactly what we need to offer the best support to the music industry and all of its stakeholders."

Click here to read more from Creative Industries News.