Music Biz Member Exactuals Acquired by City National Bank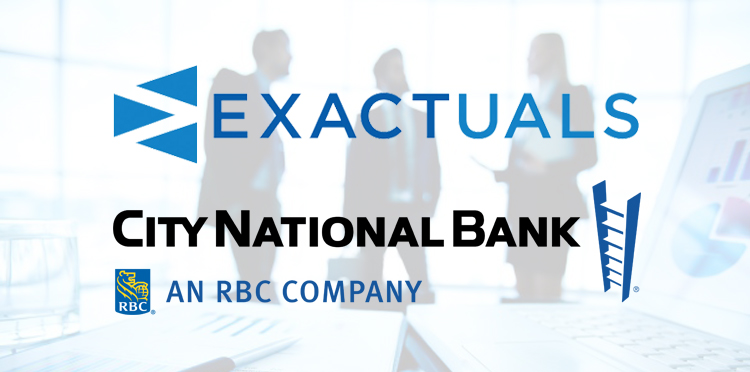 City National Bank recently announced it has acquired Exactuals, a member of the Music Business Association and Los Angeles-based provider of innovative SaaS solutions for complex payments in the entertainment industry.
Exactuals' innovative payment system, PaymentHub, allows studios, unions, guilds, payroll companies, music publishers, record labels, distributors and marketplaces to provide direct deposit payments, tax document management and online reporting to rights holders, performers, managers, service providers and independent contractors across the globe. In many cases, this automated system has replaced an outdated payment process, reducing or eliminating the need for costly paper checks and reporting. Exactuals' system provides payments and reporting functions with greater security, accuracy, transparency and speed. Firms can process global payments through operating accounts at City National.
In addition to PaymentHub, Exactuals recently launched RAI, a sophisticated artificial intelligence tool used by record labels and publishers to optimize ownership metadata for the calculation and payment of royalties.
"Exactuals has developed a groundbreaking and unique payments and reporting platform that enhances security and reliability," said City National Bank Chairman and CEO Russell Goldsmith. "City National has been a minority investor in Exactuals for several years, and the two companies have formed a strong partnership. Mike and his team are highly skilled, and we're very pleased that they will be joining City National. This acquisition builds on City National's history of serving the entertainment industry, and it is the latest example of our commitment to provide clients with premier service and state-of-the-art payments systems. We look forward to helping Exactuals as the firm continues to grow."
Click here to read more.