Music Biz Member DistroDirect Is Hiring — Business Development and Client Manager, N. A. & Canada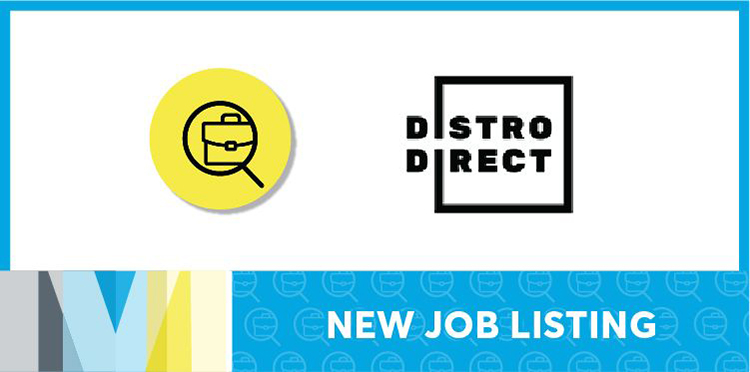 Are you an experienced music industry professional with incredible connections both nationally and internationally? Would you describe yourself as an expert networker and deal-maker?  Do you thrive on data-driven businesses and a fast paced environment? Are you a self starter who can work both independently and remotely? Are you excited about the prospect of building a new innovative music business from the ground up? The DistroDirect team is looking for a Business Development and Client Relations Manager to build the DistroDirect brand in North America.
DistroDirect is a market disruptive White Label B2B (Business to Business) SaaS (Software as a Service) music distribution solution. Alongside integrated and personalised support services, DistroDirect provides a customizable and automated distribution platform, delivering music to over 100 DSPs globally including Spotify, Apple Music, Amazon, Deezer, TikTok and more. The platform allows any existing music business to add digital distribution services to their current offering, under their own brand, allowing them to grow their artist network and generate new revenue streams for their business.
Created by leading Australian digital distribution company GYROstream, the DistroDirect product is an innovative, fast-growing platform seeing over 200% growth since official launch in August 2021. With the entire team based out of Australia to date, this international position is entirely new (and our first international hire), and will put 'boots on the ground' in DistroDirect's biggest market.
As part of the role you will be responsible for generating quality B2B leads for DistroDirect (eg. record labels, artist managers, producers, studios), and be the key contact for the company's existing client base in North America. You will also manage key DSP relationships within the market and coordinate with the GYROstream and DistroDirect team on global pitching priorities and networks to achieve success for our partners and artists.
The job requires an exceptional project manager. A confident, enthusiastic and results-driven person who thrives on connection, emerging technologies and helping music businesses and artists succeed.
The role is for an initial 12 month period with extension possible. It's based remotely and will require travel within the market where required. 
Reports to: CEO and Global Director of Marketing and Promotions
Key internal liaisons: GYROstream Management Team
Key external liaisons: Music industry businesses of all types, labels, DSPs
Location: The job will be based in the applicant's location within North America with travel inside North America and Canada required
Term: This is a contract role. The initial contract will run for 12 months.
POSITION OBJECTIVES
In collaboration with the GYROstream CEO and Global Director of Marketing and Promotions, you will generate and secure new business opportunities and customers for DistroDirect white label distribution service.
Manage and support the company's existing DistroDirect client based in the North American Market, in collaboration with the GYROstream and DistroDirect head office in Brisbane, Australia.
Enhance DistroDirect's brand in the North American market via networking, conferences, and other related activities.
Maintain and enhance key DSP relationships in the market including high level pitching and strategic editorial priority coordination alongside the Australian team.
POSITION REQUIREMENTS
Minimum five years experience in music distribution, DSPs, record label, streaming or related industries. 
Strong proven relationships with national and international record labels, DSPs and emerging music business technology companies.
A proven track record for securing top tier streaming results. 
Comprehensive knowledge and ability to understand editorial calendars, identify relevant opportunities for clients and schedule pitches accordingly.
Possess a positive attitude, passion for life, grace under pressure and ability to work in a fast-paced environment and team.
A trend spotting tastemaker that thrives off of being in the know.
Attention to detail, while being able to prioritize, multi-task and delegate. Be adept at working remotely and autonomously to achieve business goals.
Consistently developing strong relationships with new and existing industry connections
Be excited about the prospect of building a new disruptive music brand from the ground up.
Remuneration: Negotiable based on experience.
To apply: please send a cover letter and CV/Resume to careers@distro.direct by Friday 25 February.