Music Biz Member Concord Signs Acquisition Deal With Plain White T's Songwriter Tom Higgenson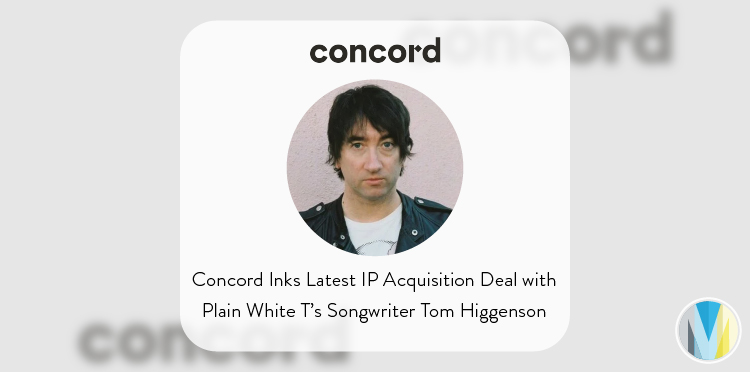 Concord Music Publishing has signed an acquisition agreement with Plain White T's songwriter and frontman, Tom Higgenson for a portion of the singer's music publishing catalog. The deal includes the global Pop hit, "Hey There Delilah," along with other notable tracks including "A Lonely September," "Take Me Away," and "Radios in Heaven." The acquisition builds on a previous partnership between the band and Concord's Fearless Records, who will release the Plain White T's upcoming album.
"Working directly with Tom on this deal has been a great experience and moreover, Concord and Fearless are pleased that Plain White T's has once again chosen Fearless to release their upcoming album," adds Fearless Records President Andy Serraro.
Click here to read more from Digital Music News.