Music Biz Member Concord Acquires MOJO Music & Media's Song Catalog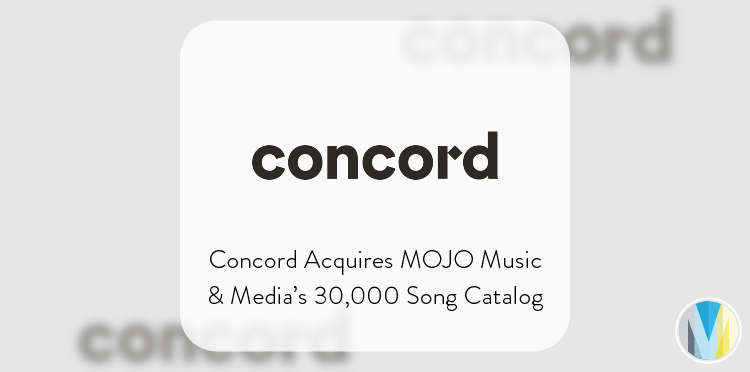 Independent music company, Concord has acquired the publishing catalog of over 30,000 works from Mojo Music & Media. The label's portfolio of catalogs includes Horipro Entertainment, Emerald Forest, Rick Nielson, Warren Cuccurullo, Bob Morrison, Sharon Vaughn, Larry Gatlin, D.L. Byron, Jeffrey Cohen, Earth Wind & Fire's Al Mckay, Jordan Reynolds and more.
"With Mojo, Mark, Pete, and Alan have assembled a stellar collection of incredible hits spanning genres, eras, and territories," said Steve Salm, Concord's Chief Business Development Officer. "The Mojo catalog is a perfect fit with Concord's catalogs, and we're honored by the trust they've now put in us." 

Click here to read more from Billboard.