Music Biz Member Cinq Music Group Raises $100M For Catalog Acquisition, Int'l Expansion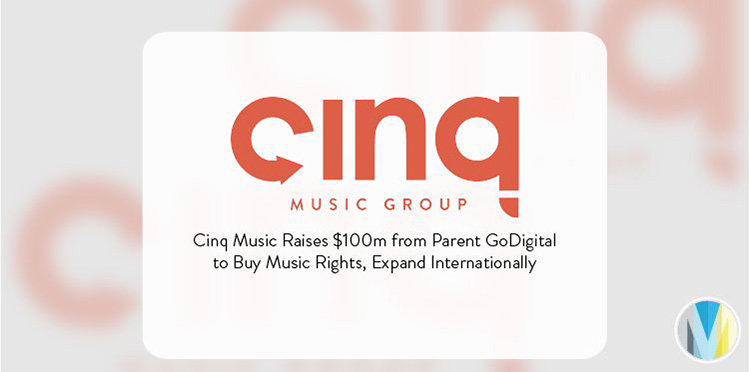 Cinq Music Group has announced the injection of a $100 million funding round from parent company, GoDigital Media Group, to assist with Cinq's future music rights acquisitions and expansion into new worldwide territories. Cinq's repertoire currently includes more than 47,000 sound recordings, including music from Bad Bunny, Daddy Yankee, Janet Jackson, Jason Derulo, Sean Kingston and T.I., among others.
"Our continued ability to fund Cinq Music for its acquisitions is grounded in music rights being a durable annuity-like asset," said GoDigital Founder & CEO, Jason Peterson. "Cinq is having great success scaling its label, distribution and publishing capabilities while executing GoDigital's proven business model for global rights management."
Click here to read more from Music Business Worldwide.