Music Biz Member Catch Point Right Partners Promotes Corey Sorrento To VP, Investments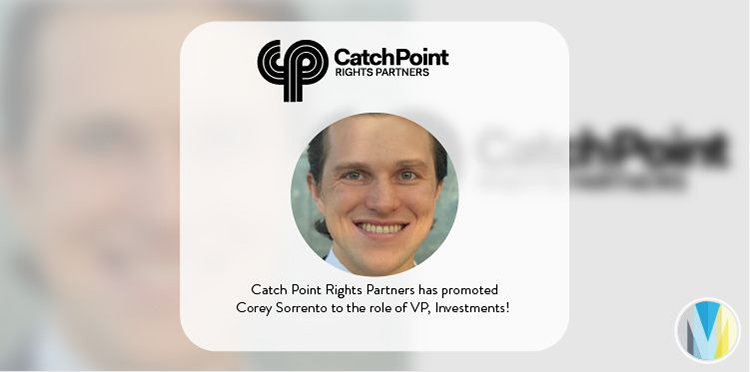 Catch Point Right Partners has promoted Corey Sorrento as the company's new VP, Investments. He will report directly to company founders Richard Conlon, PJ Milks and Patrick Riordan. Since joining the company last year as an Investment Associate, he has worked on acquisition valuations and financial operations across the company. Prior to joining Catch Point, Sorrento began his career at Shot Tower Capital, where he worked on numerous high-profile music industry acquisitions.
"In a short time Corey has become a key member of the Catch Point team," said Riordan."His focus on innovation and rigorous financial modeling underscores the firm's dedication to the development of best of breed, data driven proprietary research and analysis techniques to serve rights owners and our investors."
Click here to read more from Creative Industries News.