Music Biz Member Brian Penick Pens Billboard Op-Ed, Set to Host November 7 Webinar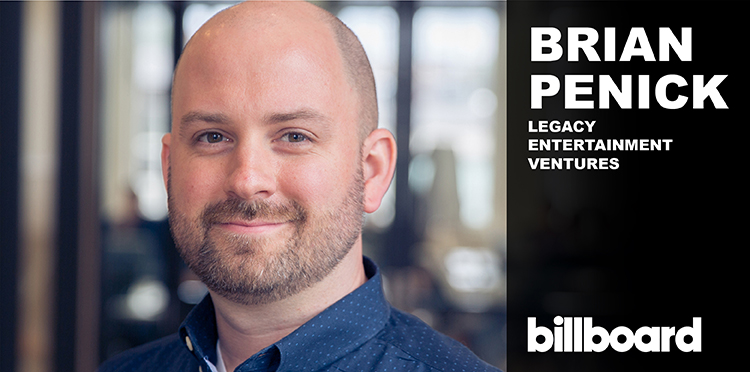 Music Biz member Brian Penick, Managing Partner of Legacy Entertainment Ventures, has penned an op-ed for Billboard in which he highlights five areas in the music tech sector that investors should pay attention to. Citing the strong growth the recorded music business has experienced in recent years, Penick highlights artificial intelligence, metadata and blockchain technologies, direct-to-consumer solutions, brand empowerment, and celebrity investment vehicles as areas of growth that will be of major importance in the music business going forward. 
Click here to read Penick's thoughts via Billboard. 
Penick is set to host a Music Biz webinar on November 7 from 2-3 pm ET that will expand on the topics of brand empowerment and celebrity investment. The session, "Creating a Sustainable Brand," will explore how artists can build a genuine brand that resonates with fans while also remaining profitable.