Music Biz 2016 Returning to Nashville Next May 16-18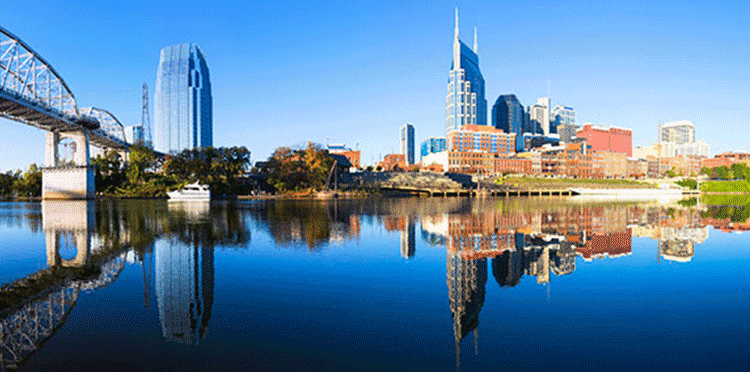 Inaugural Music City convention was biggest in eight years
WEA is first confirmed sponsor
July 14, 2015 – The Music Business Association (Music Biz) annual convention will return to Nashville for Music Biz 2016 from Monday, May 16, to Wednesday, May 18, at the Renaissance Nashville Hotel, a larger venue that will allow for further expansion of the event, while also putting attendees closer to Broadway and its various attractions and live music clubs. 
"Our first year in Nashville exceeded all of our expectations, which prompted our move to a bigger property that will allow us to grow the event with more hotel rooms, more meeting space, and more sponsorship opportunities," said James Donio, President of Music Biz. "In that vein, we are happy to announce that major label group WEA has already agreed to sponsor the Music Biz 2016 Welcome Reception on Monday evening. Music City, its Mayor Karl Dean, and the Music City Music Council have all been incredibly kind to us, and we're elated to have an encore in Nashville for Music Biz 2016."
Music Biz 2016 follows this year's massively successful inaugural trip to Nashville for Music Biz 2015, the Association's biggest event in eight years. The convention drew more than 1,300 attendees, an increase of 40% from 2014, with 95% saying that the event was worth the investment of time and money, according to a post-event survey. In addition, 95% of suppliers said they made new contacts or increased business because of the convention, while 96% of retail and wholesale attendees said they discovered new vendors, products, or artists and 93% of individual attendees (artists, consultants, educators, lawyers, managers, and students) said they made contacts that will be valuable in helping them advance their careers.
Music Biz 2015 featured award presentations to The Who, Jack White, Meghan Trainor, Martina McBride, Scott Borchetta of the Big Machine Label Group, The Doobie Brothers, and John Kunz of Waterloo Records & Video, as well as a live-to-acetate performance from Ashley Monroe at Third Man Records' Blue Room venue, a night of YouTube-sponsored live performances at The Wildhorse Saloon, the third annual Metadata Summit, Music Startup Academy sessions, the Entertainment and Technology Law Conference, and a variety of other sessions aimed at artists, managers, publishers, labels, startups, and more.