May 12 Startup Academy to Help Innovators Break into Music Biz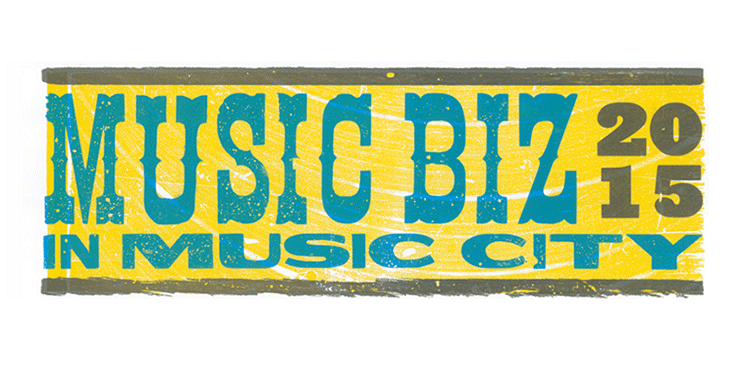 April 13, 2015 – The Music Business Association (Music Biz) will put the focus squarely on entrepreneurs at its Music Startup Academy event on Tuesday, May 12, from 9 a.m. to 3:30 p.m. at the Sheraton Nashville Downtown Hotel during the annual Music Biz 2015 conference.
The Academy will feature a variety of sessions aimed at teaching aspiring startups, app developers, and entrepreneurs everything they need to know about creating and maintaining legal and sustainable music businesses, including a keynote address from Shawn Yeager of Back Porch Group and Endorsee as well as panels on music licensing, selecting APIs, and securing business development deals. It will end with the popular Elevator Pitch Shark Tank, in which companies will have the chance to pitch their products to a panel of music industry experts and receive valuable feedback that they can use in their real-life meetings with artists, managers, record labels, and other potential partners. Those who would like to present at the Shark Tank must fill out this form and set up a profile on Music Biz's Music Startup Network to be considered. "Game-changing ideas can come from anywhere, and we're thrilled to bring the Music Startup Academy to Nashville to empower local innovators who may have the next big thing in music floating around in their head," said James Donio, President of Music Biz. "With licensing and copyright issues, partnership contracts, and all manner of other complications, it can be easy for potential innovators to turn their attention away from the music business and focus on something else. We need to address these complications head-on so our industry can continue to evolve, and the Music Startup Academy will aim to do just that."
Admission to the Music Startup Academy is included in the registration price for the full Music Biz 2015 event. Tickets can also be purchased separately on EventBrite for $79.
The currently confirmed agenda for the Music Startup Academy is below.
9:00 AM – 9:10 AM
Welcome & Introduction to Music Biz's Startup Services
Nicole Hennessey, Music Biz
9:10 AM – 9:30 AM
Keynote Presentation: Customers Before Code
To build a music tech product that sells and a startup that wins, founders must first deeply understand their market and the customers they intend to sell to. What do they want and need? What problems do they need solved or jobs do they need done? How much would they pay for something that does the job better? How many of them are there and how will you reach them? Until you can answer these questions, it's not yet time to code. In his talk, Shawn Yeager, partner with music tech venture-builder Back Porch Group and co-founder of Endorsee, will address how to turn a shiny object into a salable product, applying principles from Lean Startup and Evidence-Based Entrepreneurship.
 Shawn Yeager, Back Porch Group / Endorsee
9:30 AM – 10:30 AM
The Licensing Vortex Explained: How to Get Your Startup Service Rightsholder-Approved
Need or want to use music for your app or game? The landscape to license downloads, streaming, radio, video, and games is complicated at best. This session will take attendees through various rights for recorded music and underlying composition, as well as where and how to obtain licenses.
 Bryan Friedman, Rithm
Kyle Pierce, 7digital
Stephen Relph, TheOverflow
10:30 AM – 11:30 AM
What Can Build vs. Buy API Services Do for Me?
Join us as we review the depth of API services available for any startup seeking to establish a new business model in music and enter the market quickly and affordably, outsourcing the "heavy lifting" involved in building an enterprise-class music business.
Moderator: Shachar Oren, Neurotic Media
Chris Webb, GhostTunes
1:00 PM – 2:00 PM
How to Get the Best Biz Dev Deal and Work with Artists and Managers to Make the Most of It
After we help you determine if you need content or access to get your new music product up and running, we'll get you ready for your meeting with the biz dev folks, making sure you know the answers to the important questions that they will be looking for you to answer. We'll give you pointers to hone your pitch and discuss how aligning with an artist can help take your startup or app to the next level.
Cameo Carlson, Borman Entertainment
Jon Vanhala, Thesis Ventures
2:00 PM – 3:25 PM
Elevator Pitch Shark Tank
Now that we've taught you all about meeting with the label's biz dev folks and marketing your products, it's your turn to incorporate what you've learned and pitch our team of experts on your product. The team and the audience will critique your pitch, offering constructive tips that everyone in the room can carry with them as they take their products and their pitches to the next level.
Elizabeth Chan, Merry Bright Music
Tony Grotticelli, Universal Music Group Nashville
Dave Kusek, New Artist Model/Digital Cowboys Consulting
Shachar Oren, Neurotic Media
Shawn Yeager, Back Porch Group/Endorsee
Music Biz 2015, which will be held in Nashville for the first time in Association history on May 12-14, is the music industry's premier event, giving the commerce and content sectors a place to meet with trading partners, network with new companies, and learn about new trends and products impacting the music business. Registration is available now. For more information or to sign up for the conference, visit Music Biz 2015.