Jaxsta Launches Jaxsta Pro Beta, Offers Music Biz Members Exclusive Discount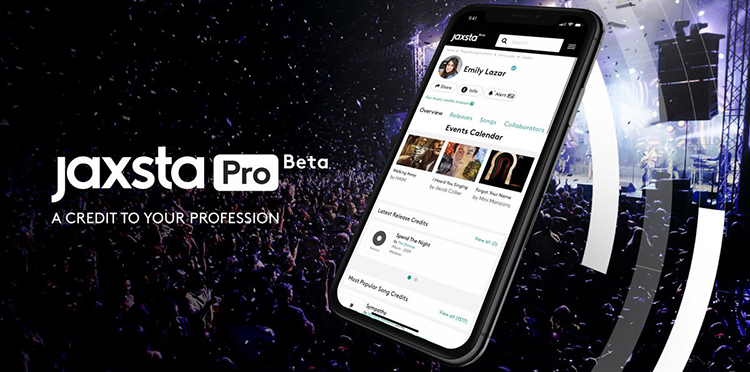 Congratulations to Music Biz member Jaxsta, who today announced the launch of the Jaxsta Pro Beta! The Pro product is tailor-made to support professionals across all areas of the music business, and works hand-in-hand with the company's innovative, constantly updating music credits database. Jaxsta Pro allows artist and label teams to claim Jaxsta credits profiles and add contact information to open up future working opportunities for artists, offers access to over 600 charts with the ability to create chart update alerts, a full global industry events calendar to facilitate travel schedules and networking opportunities, and much more.
"We are thrilled to unveil the beta version of Jaxsta Pro today," said Jaxsta Co-Founder and CEO Jacqui Louez Schoorl. "With this launch, we have fulfilled our dream to provide music professionals with a set of tools we believe cannot be found compiled anywhere else – tools that will be of great benefit to music creators worldwide."
Click here to read the full announcement from Business Wire.
In celebration of the launch, Jaxsta is offering Music Biz members an exclusive 20% discount on a year's subscription to Jaxsta Pro, available starting today through the end of 2019! Members can learn more and access the discount code by logging into the Member Discounts portal.