IFPI Releases Music Listening 2019 Report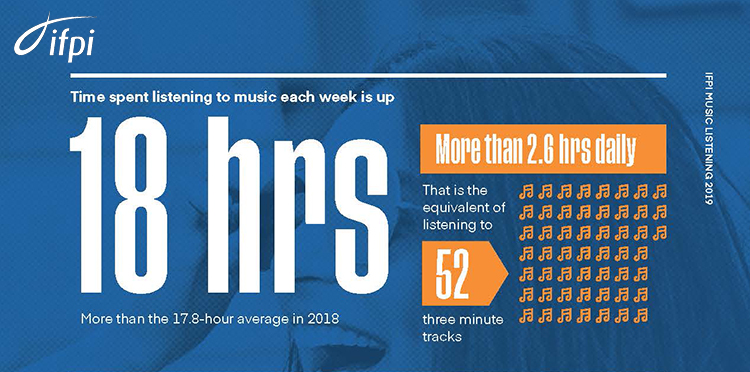 The IFPI has released its Music Listening 2019 report, which examines the ways in which music consumers aged 16 – 64 engage with recorded music across 21 countries.
"This year's report tells an exciting story of how fans are increasingly engaging with music," said Frances Moore, Chief Executive of IFPI. "At a time when multiple forms of media vie for fans' attention, they are not only choosing to spend more of their time listening to – and engaging with – music but they are doing so in increasingly diverse ways."
Click here to read more and to access the full report.