Going Swimmingly: Streaming Continues to Grow Among Consumers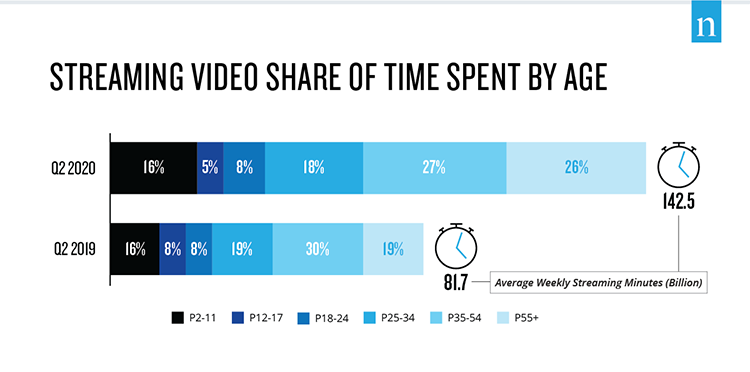 When an unprecedented global pandemic forced many countries, cities, states and provinces to take drastic and restrictive social distancing measures, consumers had to hunker down. Like elsewhere in the world, consumers in the U.S. had to quickly adapt to not being able to do the things that were normal aspects of daily life: dining out, catching a ballgame with pals that weren't cardboard cutouts—even just running out for groceries. Used to having these freedoms, many consumers turned to a medium that still let them have near complete control, albeit for a small monthly fee in many instances: streaming.
Click here to read more from Nielsen.