Classic Rock Rocks Again In Summer 2017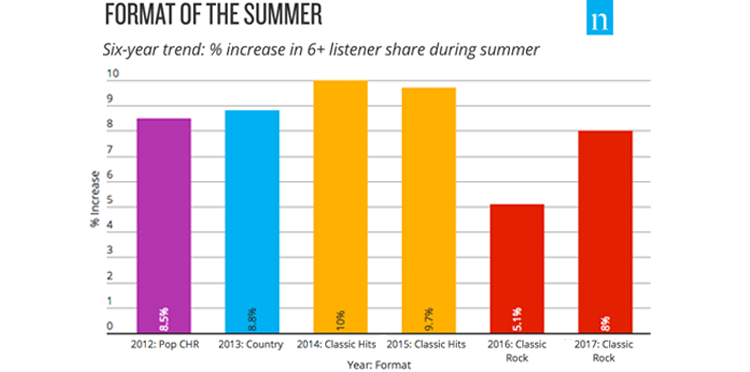 Depending on where you live in America, the transition to fall may already be in full swing. Football season, cooler nights, pops of colors in the leaves, and the return to school and working routines signal the passing of another summer. All of these factors influence radio listening and will drive the storylines in future months. But with the release of Nielsen's portable people meter (PPM) ratings for the August survey, it's time to put a cap on the format of the summer analysis for this year.
Click here to read more.