MediaNet
Business Genre: Artist & Music Info, Content, Custom Development, Music ID, Licensing, Music Discovery, Search, & Recommendation, Music Interaction & Simulation, Playlisting, Other
Business Description: The MN Open API provides rich functionality, easy integration and rapid implementation of digital media content discovery, listening and purchase. The API is a REST-based HTTP service built on top of MediaNet's highly-scalable content delivery platform. Returning responses in either XML or JSON, it's simple to incorporate into your website or application. With control over the user interface, a feature-rich set of commands and a fully secure environment, the MN Open API delivers all services under your brand. Give access to up to 32 Million+ high-quality tracks and music videos from all major music labels and thousands of independent labels. The multi-territory catalog is available for Content Fulfillment services and all Content Information services including bios, abstracts, and recommendations.
Phone: (206) 269-6000
Website: http://www.mndigital.com/integration/openapi.html
|
Back To Directory
Neurotic Media
Business Genre: Artist & Music Info, Content, Custom Development, Fan Club, Graphics & Images, Licensing, Loyalty, Music Discovery, Search, & Recommendation, Music Interaction & Simulation, Playlisting, Other
Business Description: The world's most widely used business-to-business music distribution platform is available to you to develop apps with.
Phone: (404) 688-6858
Website: http://www.neurolinq.com
|
Back To Directory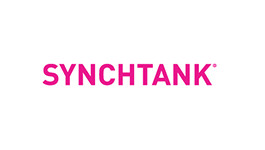 ---