MUSIC BIZ IS HIRING — Membership & Marketing Assistant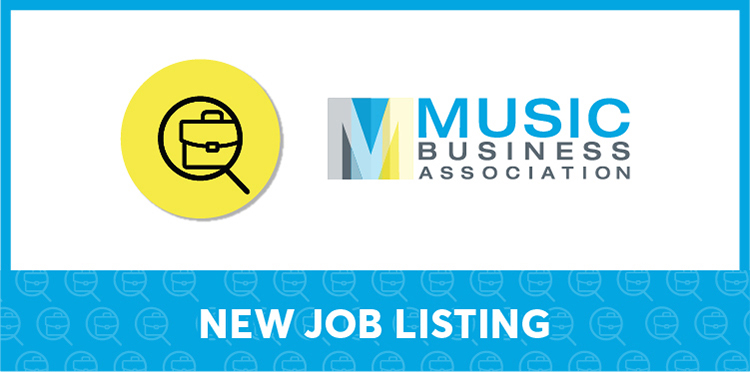 The Music Business Association is seeking a dynamic young professional to fill an entry-level role with our Membership team to assist us in best engaging with our member community spanning the global music industry.


Role Overview:
The successful candidate will work closely with the Manager – Membership, Marketing & Partnerships to support Music Biz's industry community through administration of memberships and ongoing communication with members.
Job Type: Part-time (approx. 24 hours/week)
Location: Nashville, TN (remote work options available)
Seniority Level: Entry-level with advancement opportunities
Reports To: Manager – Membership, Marketing & Partnerships


Essential Responsibilities
Membership
Maintain the organization's database with current, past, and prospective members.
Assist with member onboarding and check-in calls.
Assist with invoicing and payment of both new and renewal memberships.
Generate and analyze reports involving events, membership, and initiatives.
Keep internal industry-events calendar to ensure key members of the Association are involved with all important music business events and speaking engagements.
Marketing
Collaborate with the Manager – Membership, Marketing & Partnerships with admin marketing duties to promote member benefits and events to the community.


Requirements
Bachelors' degree or equivalent practical experience (internships in music industry)
Proficient with all GSuite products (Gmail, Google Sheets, Google Docs, Google Forms, etc.)
Exceptional communication and interpersonal skills with an ability to take initiative and maintain strong relationships both externally and internally.
Positive attitude and loves working with people.
Highly organized, detail-oriented, and flexible.


Bonus Skills
Passion for and understanding of the music industry
Photoshop and WordPress experience
Experience working in a fast-changing, hands-on work environment


To Apply:
Send your resume/C.V. and cover letter to JJ Farrell at jj.farrell@musicbiz.org by Friday, July 2.